Categories:
Other Brands
Chanel has just figured out a new way to poke our bag obsession. They are now converting the topic of each collection into a beautiful charm. Last season they introduced the Chanel O Cases with Cosmo Charm and now for the Cruise 2018 Collection, they have released the Chanel Chevron O Cases with Ancient Greek Charm.
The Design
Just like the Classic Flap Bag, the Chanel O Case is one of the house's classic handbags. So it doesn't need any introduction. But we do like to note that besides the new embellished charm, the Chanel O Case for this season has been slightly altered.
The most important change is the new leather; these Chanel O Cases have been made in grained lambskin. Now we're familiar with the smooth and soft lambskin, but grained lambskin? It's perhaps Chanel's new experiment so you can enjoy both the softness and the luxurious feel of the grain.
The center is crafted with the signature CC logo but in vintage gold hardware. This bag is refined with Chevron Quilting, which looks as beautiful as the Diamond Quilting version. It also comes with a new limited edition Ancient-Greek-Inspired charm, which is only available for this season. The symbols on the charm include the Greek Temple mirroring the famous Parthenon, which was built in dedication to the goddess Athena (the virgin Goddess of Wisedom). The little owl is also known as the Athene Noctua, which traditionally accompanies Goddess Athena or Minerva.
The Interior
The interior of this Chanel O Case is just like the other versions. Inside you will find one large space to store your basic stuff.
The Sizes And Prices
Style code A82545, measuring 7.9' x 10.8' x 0.4' inches, priced at $1100 USD, $1550 CAD, €1105 euro, £1020 GBP, $1860 SGD, 146880 JPY, 5850 MYR via Chanel boutiques.
More Images And Colors
comnum(0) tbcount(0) tbcount(79)
Categories:
Other Brands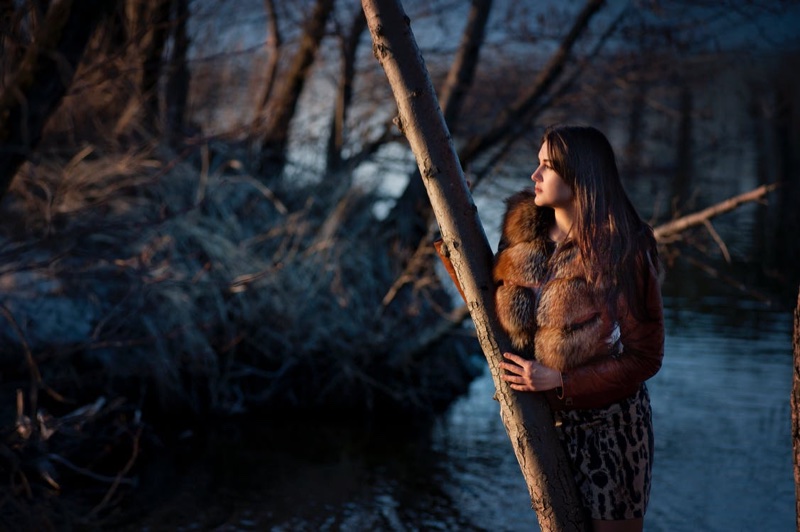 Photo: Pexels
Fur was long a sign of luxury and status. But as we move into the 21st century, it has become more of a faux pas to wear. With luxury fashion houses such as Gucci recently announcing the decision to go fur free, using animal skin is quickly becoming antiquated. Other fashion brands such as Armani, Hugo Boss and Ralph Lauren have also gone fur free in recent years.
Gucci's announcement made in October 2017 caused major headlines around the globe. "Gucci going fur free is a huge game changer. For this powerhouse to end the use of fur because of the cruelty involved will have a huge ripple effect throughout the world of fashion. A staggering 100 million animals a year still suffer for the fur industry, but that can only be sustained for as long as designers continue to use fur and consumers purchase it," says Kitty Block, president of Humane Society International.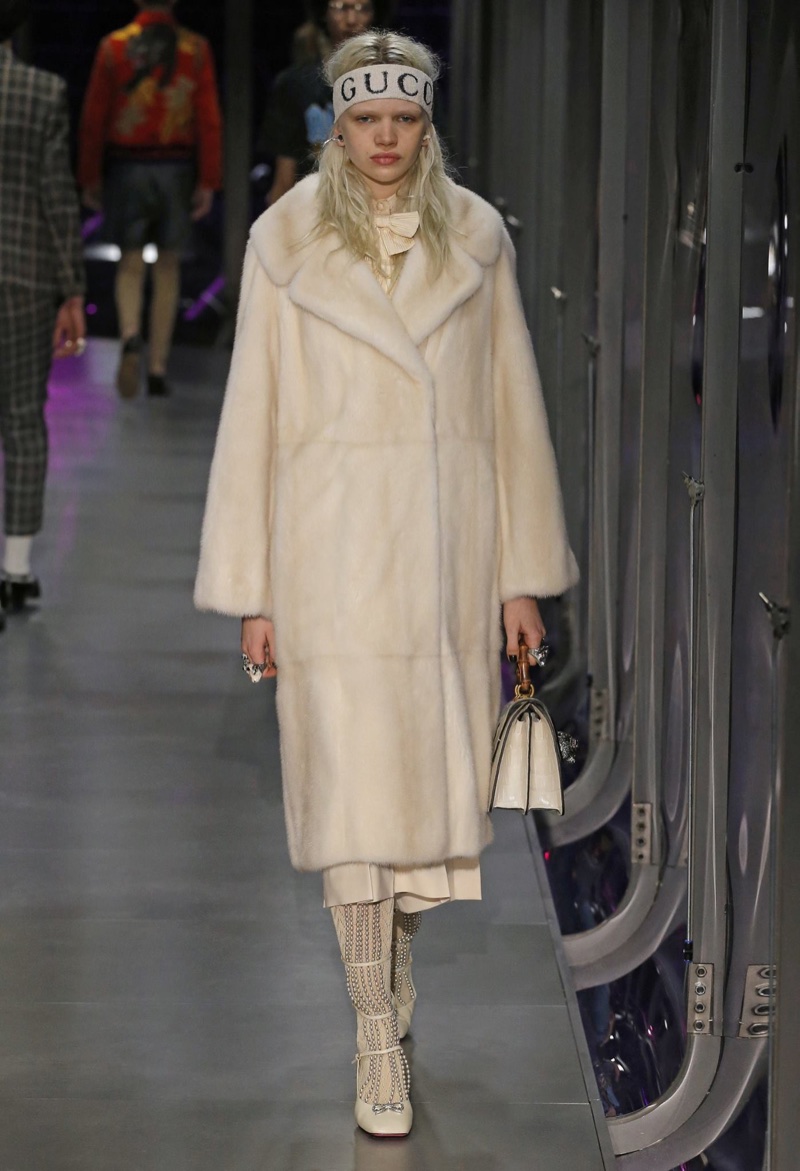 Model wears fur coat on Gucci's fall-winter 2017 runway
WHY FUR IS NO LONGER CHIC
Fur is losing popularity amongst luxury brands and there are multiple factors to explain why. Animal rights activists groups such as PETA and Respect for Animals have pushed for brands to stop using fur for years now. "Technology is now available that means you don't need to use fur," Gucci CEO Marco Bizzarri told Vogue. "The alternatives are luxurious. There is just no need."
Let's look into the specifics of Gucci's recent announcement. The brand will be fur free by the spring 2018 season. For the past ten years, the company has invested into synthetic leathers as well as more sustainable resources. Likewise, Gucci will auction off its remaining animal fur items with proceeds going to animal rights organizations.
Another reason for more fashion brands moving away from fur can be linked to consumers themselves. If you go to a Facebook or Twitter page for brand which uses fur or tests cosmetic products on animals, you will often see consumers writing comments expressing their disappointment. Additionally, a focus on the environment is more important for the millennial consumer. And the group is said to count for more than half of Gucci's customers.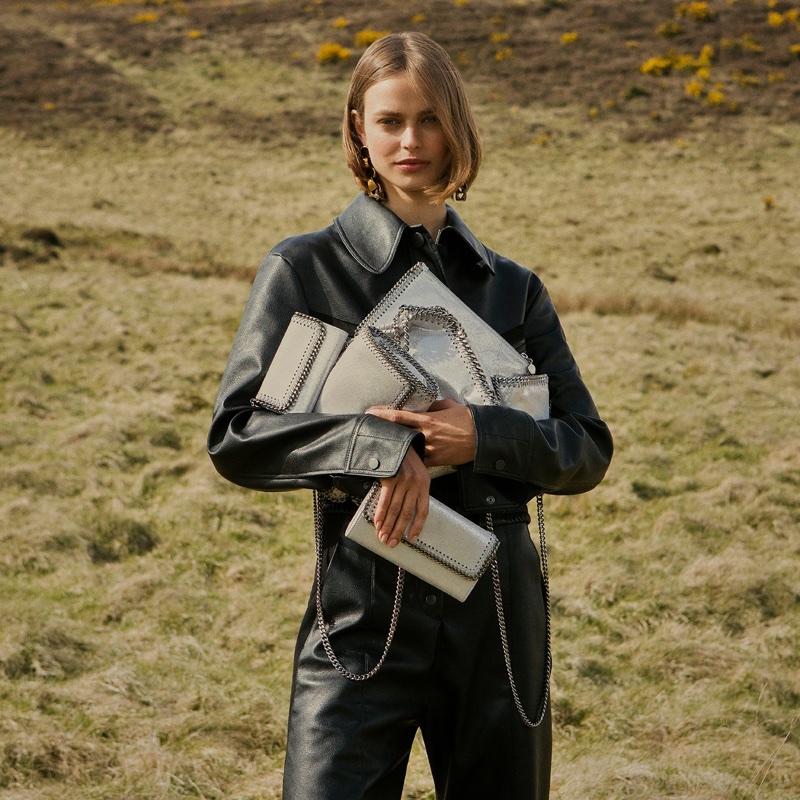 comnum(0) tbcount(0) tbcount(68)
Categories:
Other Brands
Anna Mila Guyenz heads to the great outdoors for the November 2017 issue of Costume Magazine. Captured by Oliviia Frolich, the blonde beauty lives the simple life in the sun-drenched shots. Stylist Camilla Larsson dresses Anna Mila in knit sweaters, oversized jackets and loose-fitting pants. For beauty, the German model keeps it natural with tousled tresses and understated makeup.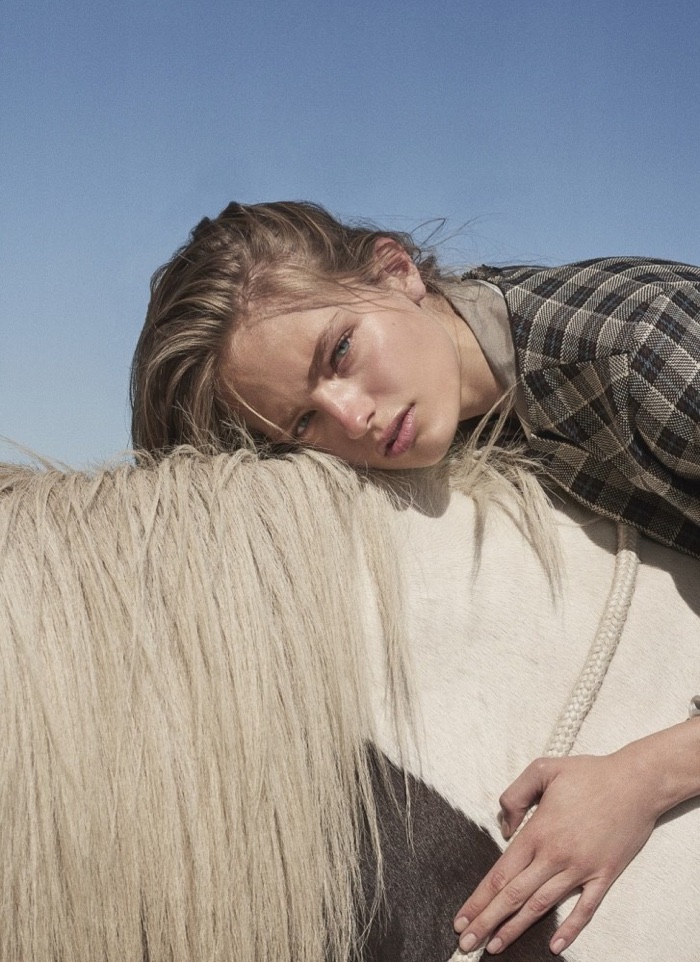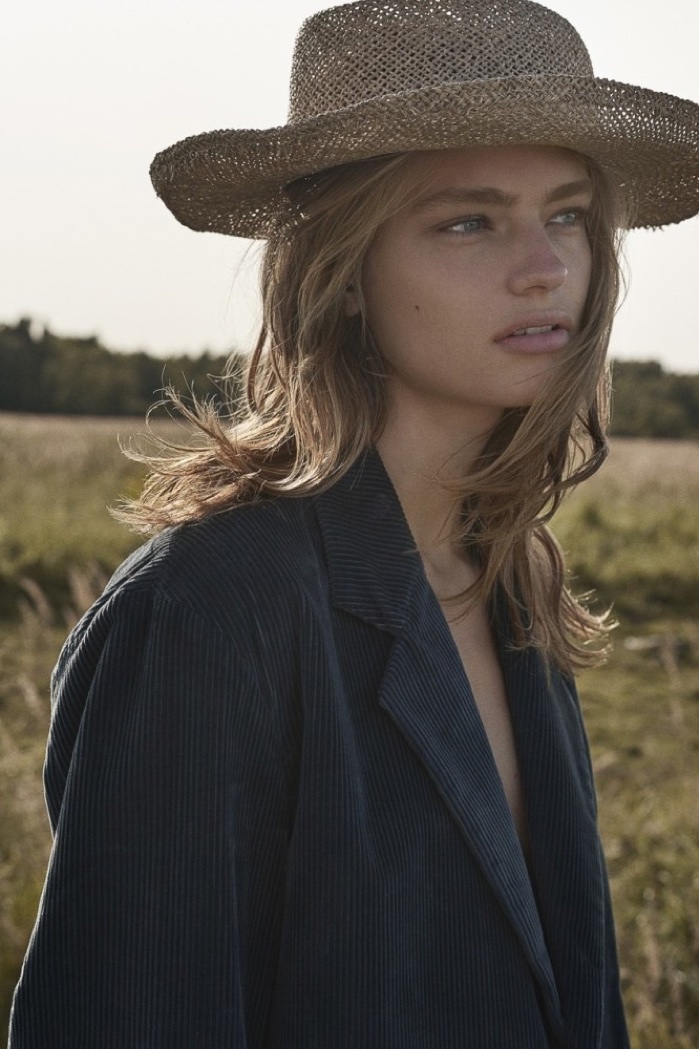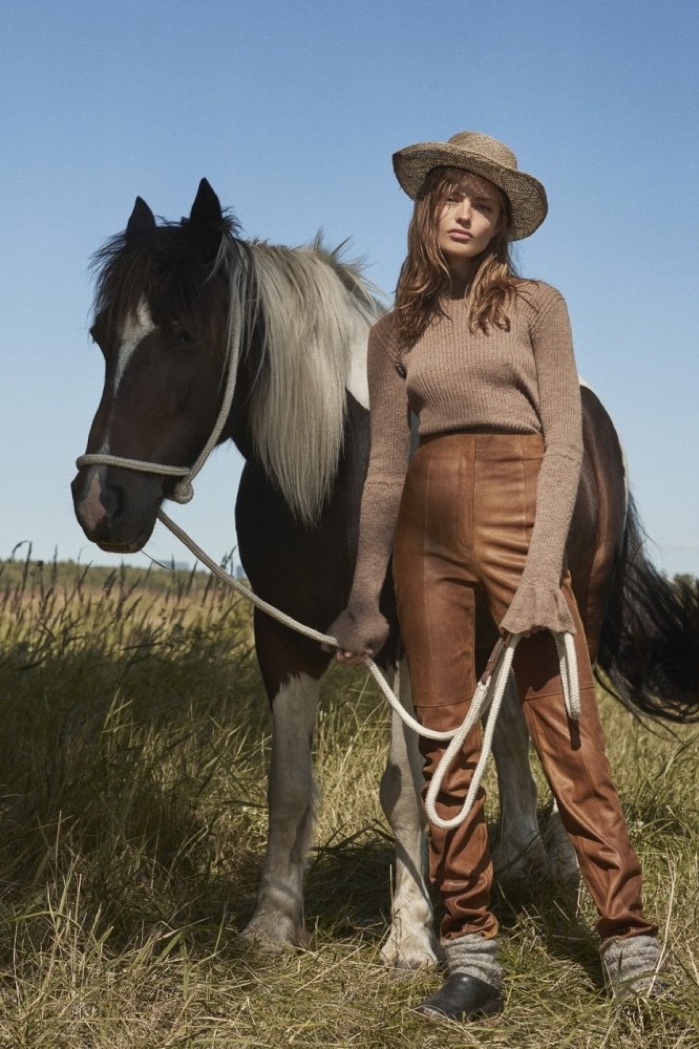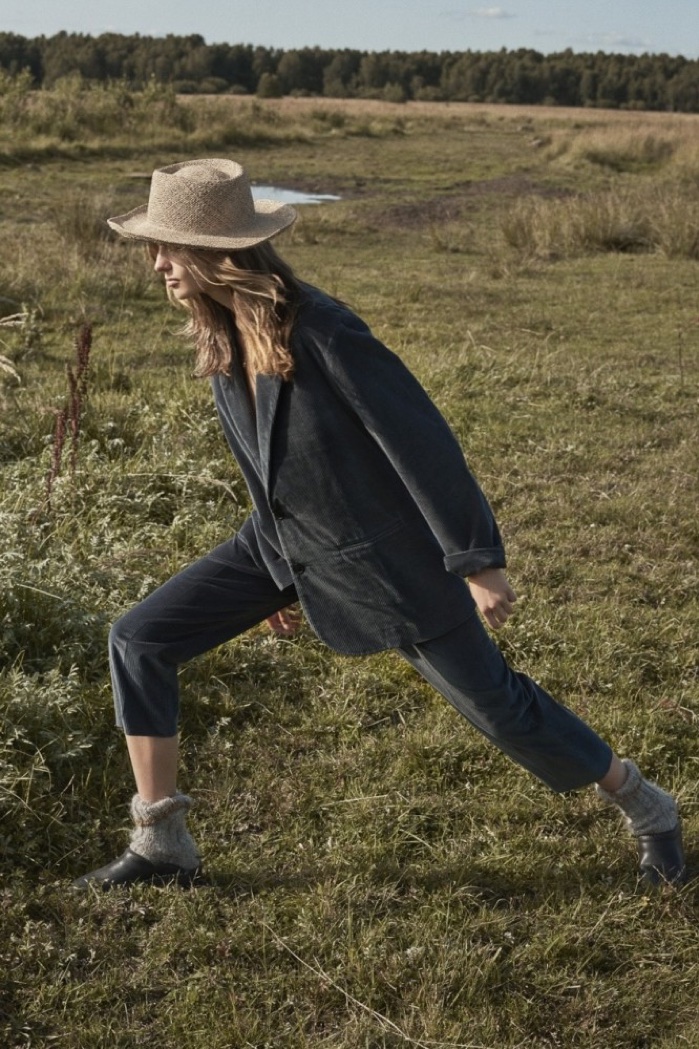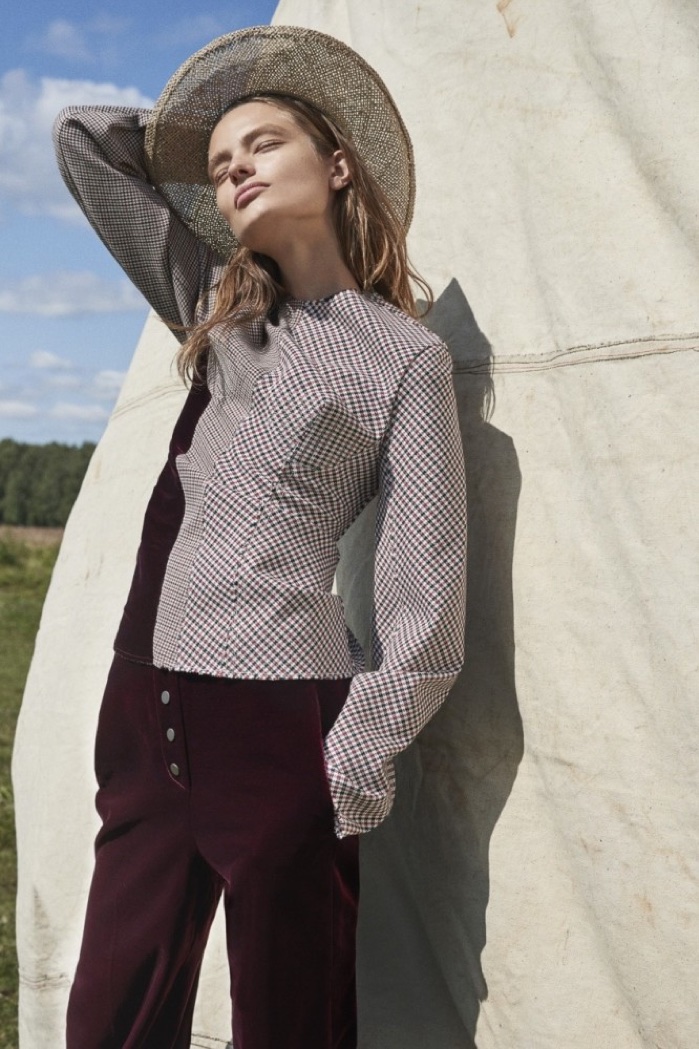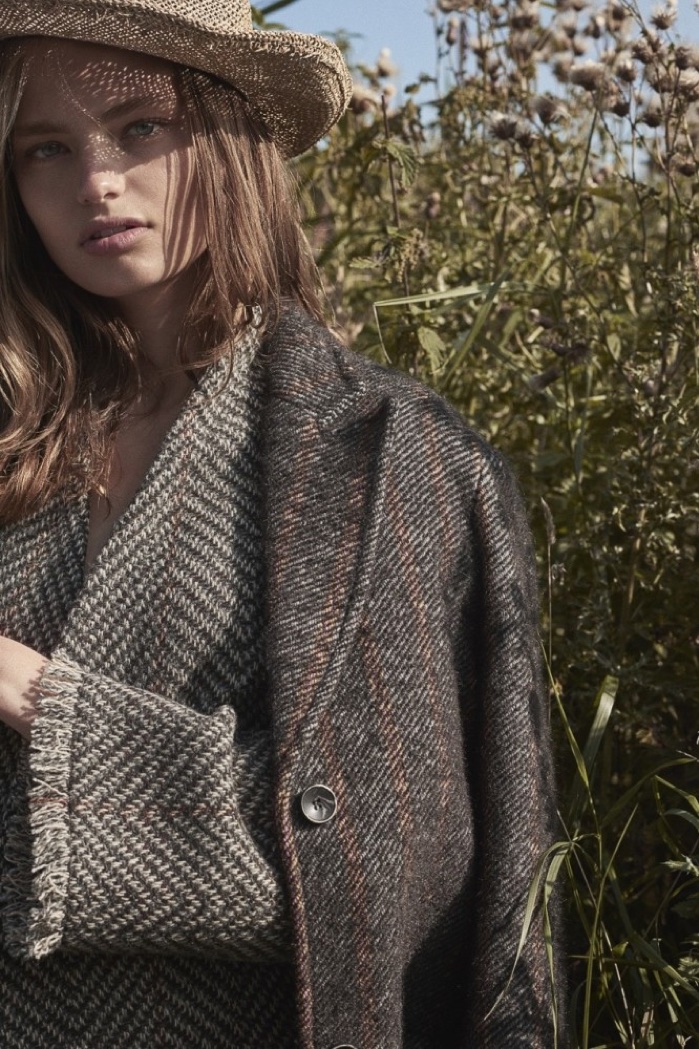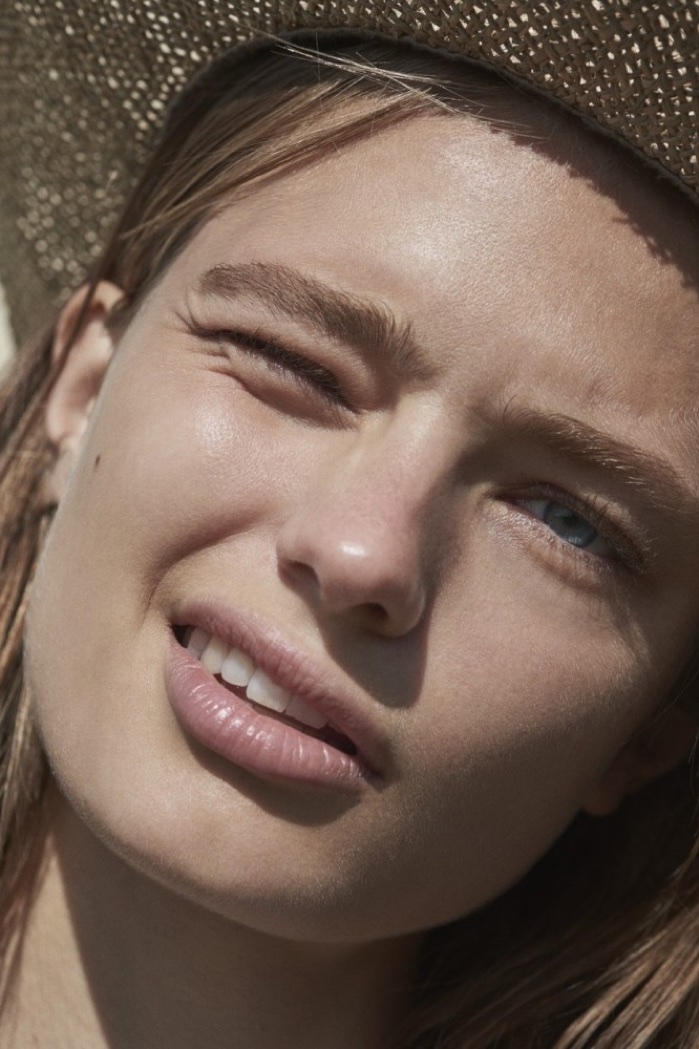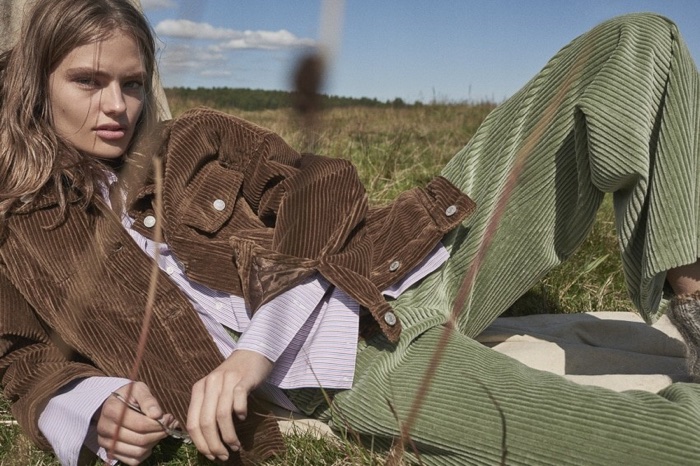 comnum(0) tbcount(0) tbcount(74)
Categories:
Other Brands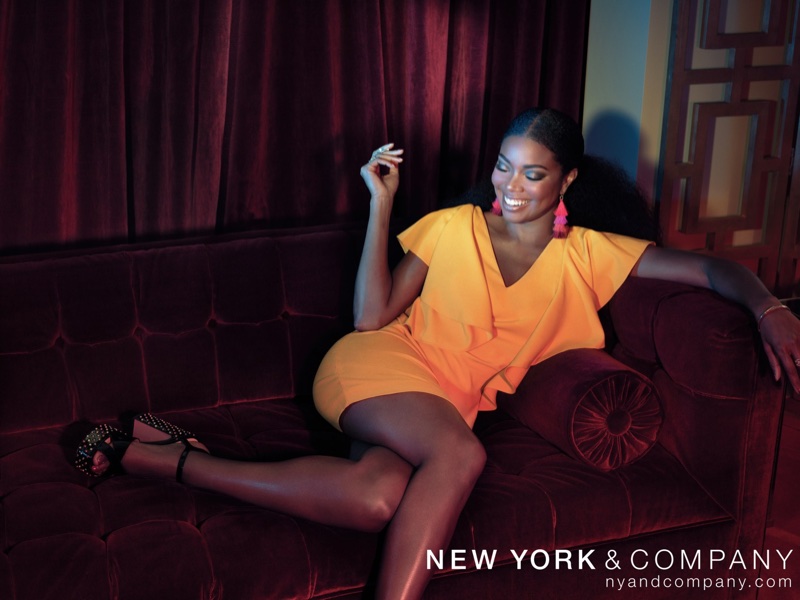 New York & Company x Gabrielle Union Collection Ruffle-Sleeve Shift Dress
Actress Gabrielle Union recently teamed up with fashion brand New York & Company on an exclusive clothing collaboration. The 'Being Mary Jane' star designed a mix of street-savvy and high fashion designs. Gabrielle stars in the campaign for the collection where she poses in glamorous looks. Photographed by Norman Jean Roy, the 45-year-old impresses in a mix of sweater dresses, cropped trousers and embroidered sweatshirts.
Related: Eva Mendes Looks Beyond Glam in New York & Company Designs
CAMPAIGN: GABRIELLE UNION FOR NEW YORK & COMPANY FALL/WINTER 2017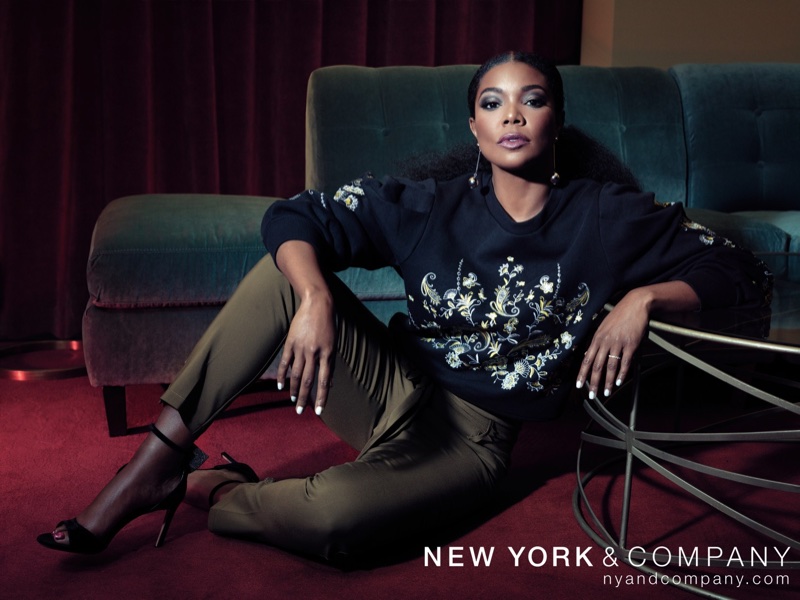 Gabrielle Union wears New York & Company x Gabrielle Union Embroidered Sweatshirtand Tapered Pant
"I wanted to create styles that reflect my own personality. There are some days when I want to rock joggers and other days when I prefer a dress with a pop of color. I wanted to take a new approach to fashion that is less about a traditional collection, and more about modern pieces that reflect my current wardrobe."
Gabrielle Union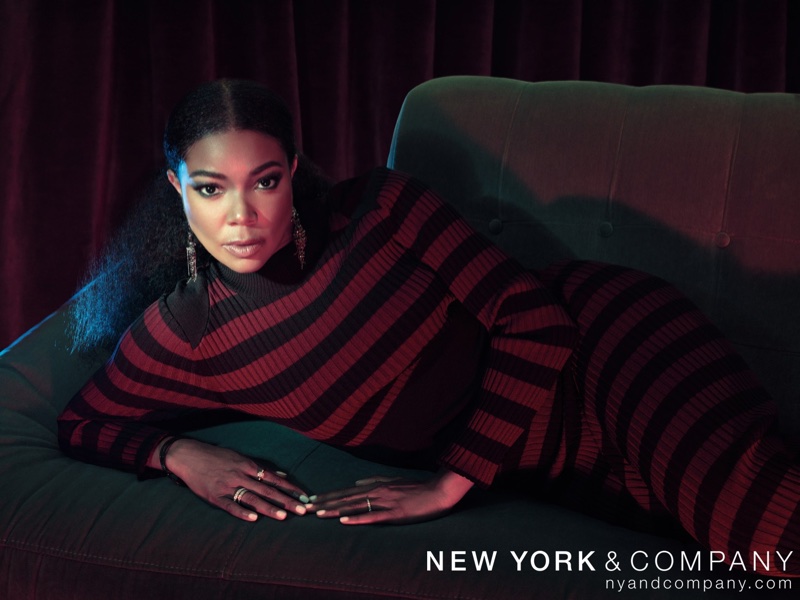 New York & Company x Gabrielle Union Collection Mock-Neck Sweater Dress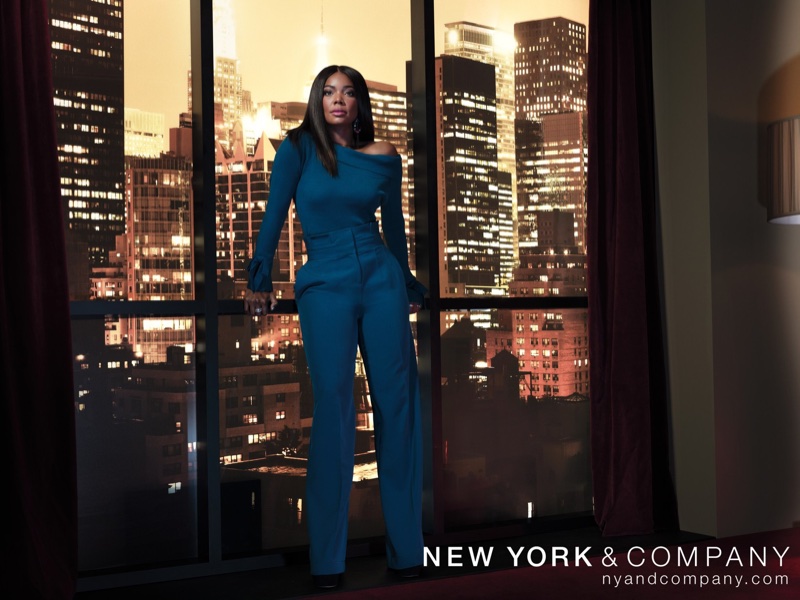 Gabrielle Union stars in New York and Company x Gabrielle Union collection campaign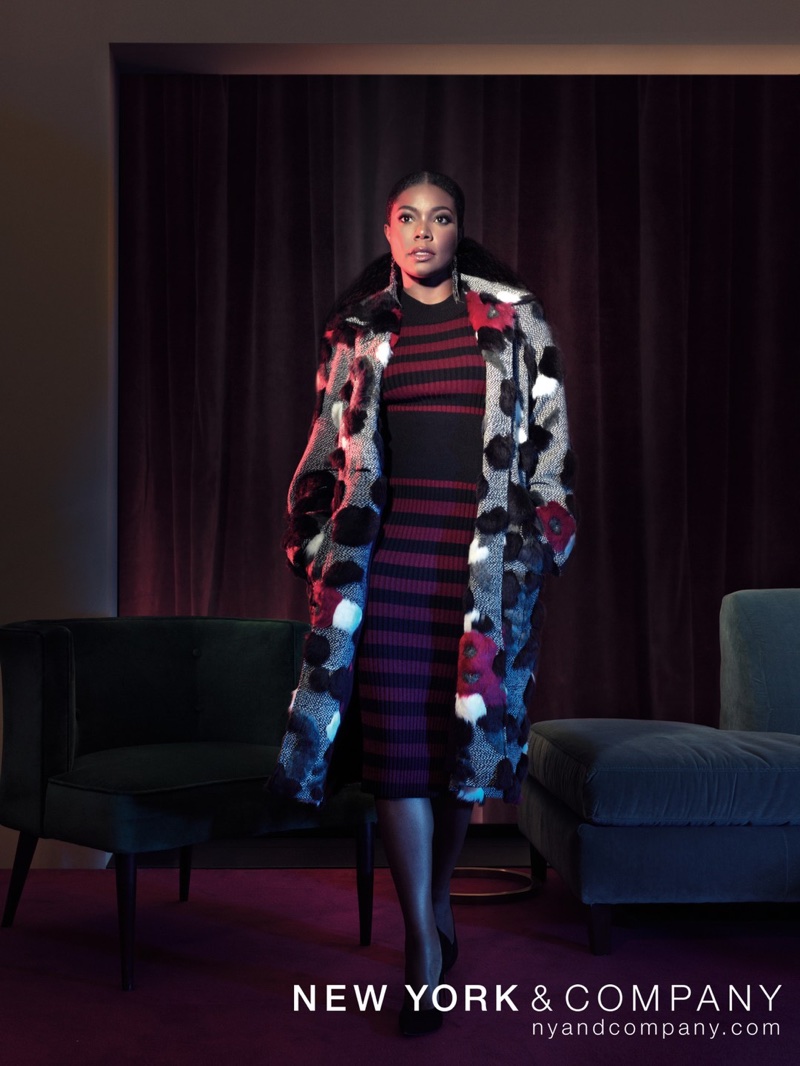 New York & Company x Gabrielle Union Collection Mock-Neck Sweater Dress
comnum(0) tbcount(0) tbcount(77)
Categories:
Other Brands
Bottega Veneta wanted to create a handbag that's elegant but also contemporary. So they transformed the traditional silhouette for today with soft construction and reinforced it with classic-style top handle. Now meet the Bottega Veneta Piazza Bag for the Cruise 2018 Collection. It's a brand-new design, made for the modern woman.
The Design
The Piazza Bag is spacious but compact. It's made with smooth leather on the front while the sides are crafted with intrecciato detailing that emphasizes the origami-like structure. It's a timeless and chic bag balanced with dark-gold and brunito-finished hardware.
The front is made with a unique clasp in fine gold color. This clasp alone will catch a lot of eyes. The same design has been implemented on the top handle. If you take a closer look, you will see that the handles are supported by the same brunito-finished dark-gold hardware to maximize the luxury appeal.
This bag can be carried in multiple ways as it comes with a leather strap that can be removed. Sling the Piazza Bag on your shoulder or cross body. Grab the handles and tote it downtown.
What's more? It's crafted with smooth panels of French Calf with hand-painted edges to feel personalized. The whole bag is made from calf leather.
The Interior
This bag is made to be practical yet stylish. The interior features thee compartment to easily organize your essentials.
The Sizes And Prices
Bottega Veneta Mini Piazza Bag
Size: 20 x 13 x 8 (W x H x D) cm
Prices: $2400 USD, €1950 euro, £1755 GBP, $18600 HKD
Bottega Veneta Small Piazza Bag
Size: 25 x 15.5 x 10 (W x H x D) cm
Prices: $3000 USD, €2500 euro, £2250 GBP, $23800 HKD
Bottega Veneta Medium Piazza Bag
Size: 31 x 19 x 14 (W x H x D) cm
Prices: $3500 USD, €2900 euro, £2610 GBP, $27650 HKD
Where to shop Bottega Veneta Piazza Bag?
1. Matches Fashion – you might also find this bag here online.
More Colors
comnum(0) tbcount(0) tbcount(71)
Categories:
Other Brands
Jean Campbell travels to Jaipur, India, for W Magazine's December 2017 issue. Photographed by Ryan McGinley, the British model embraces a colorful wardrobe featuring designs from the spring and resort collections. Stylist Sara Moonves makes sure Jean stands out from the crowd in fashions from the likes of Valentino, Marni and Gucci. The blonde charms in knit sweaters, statement hats and long tunics.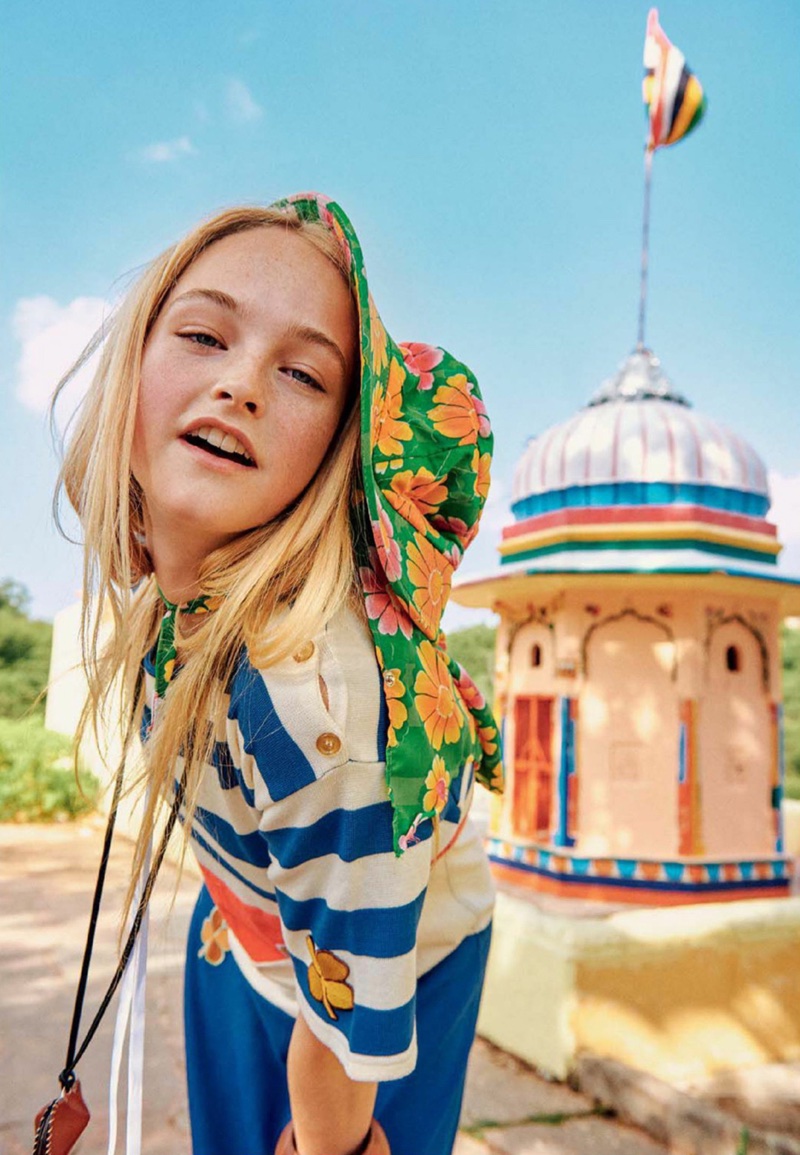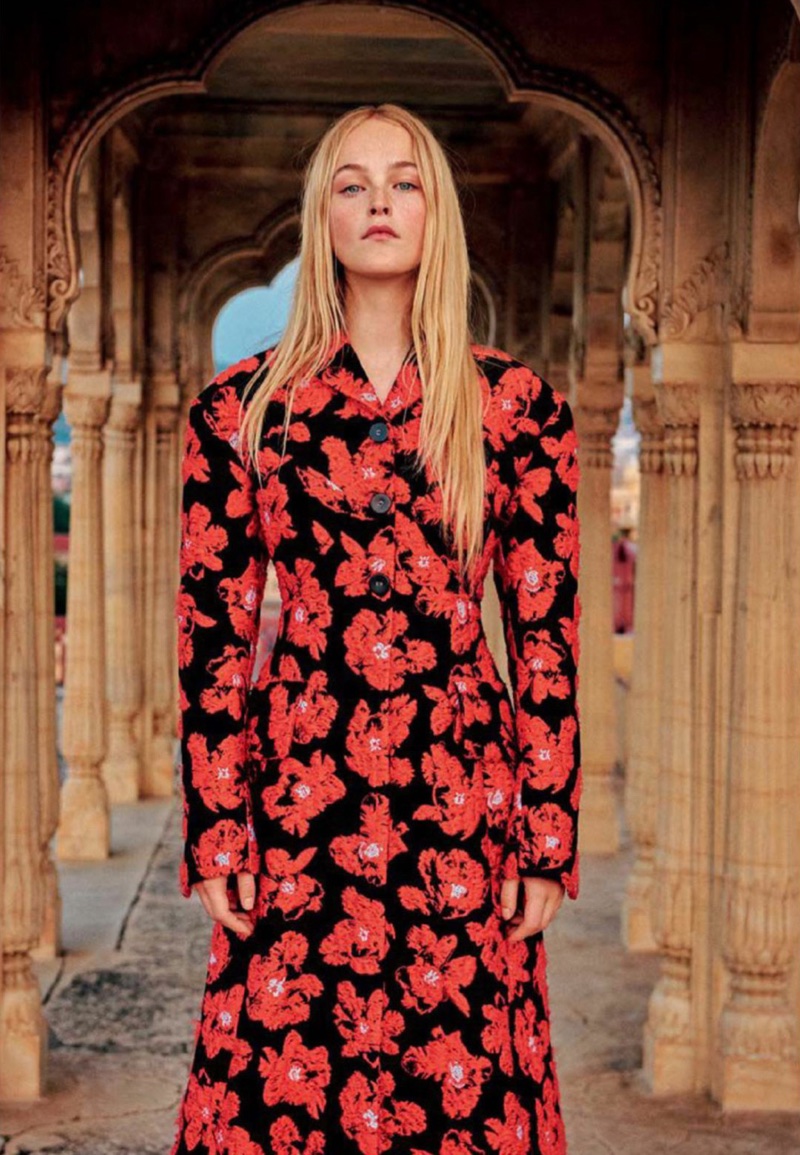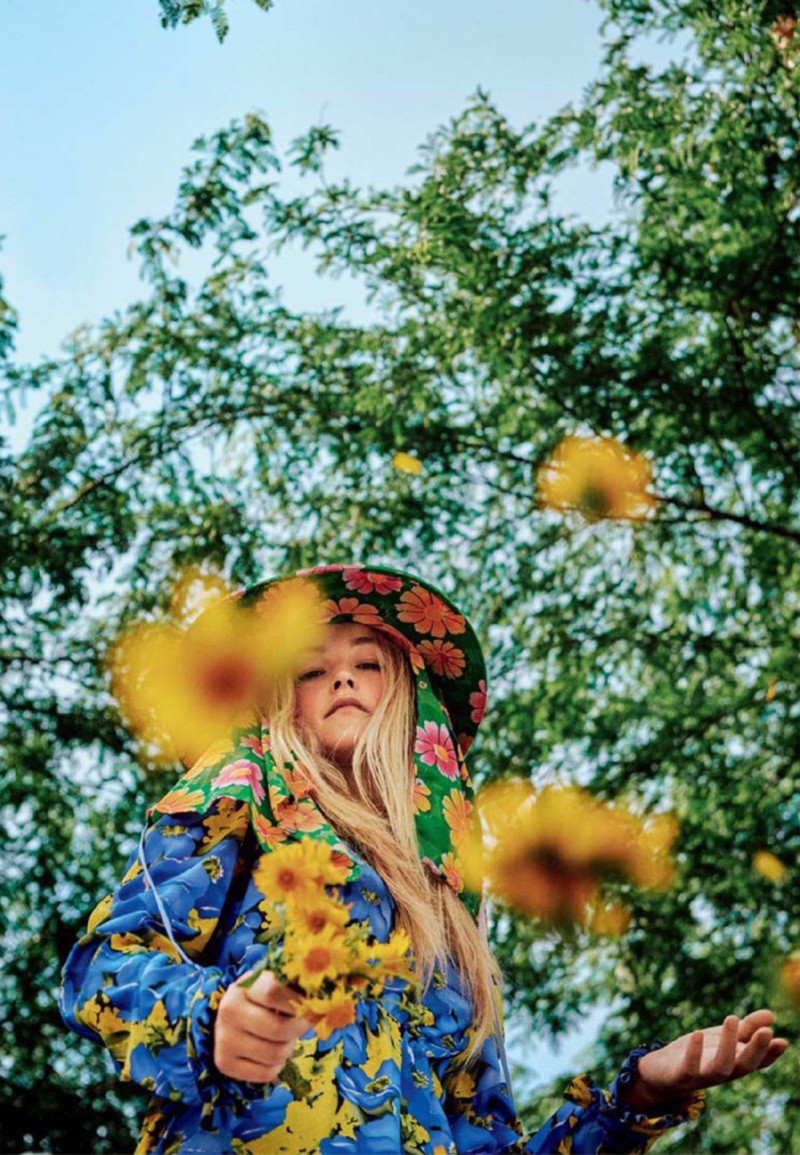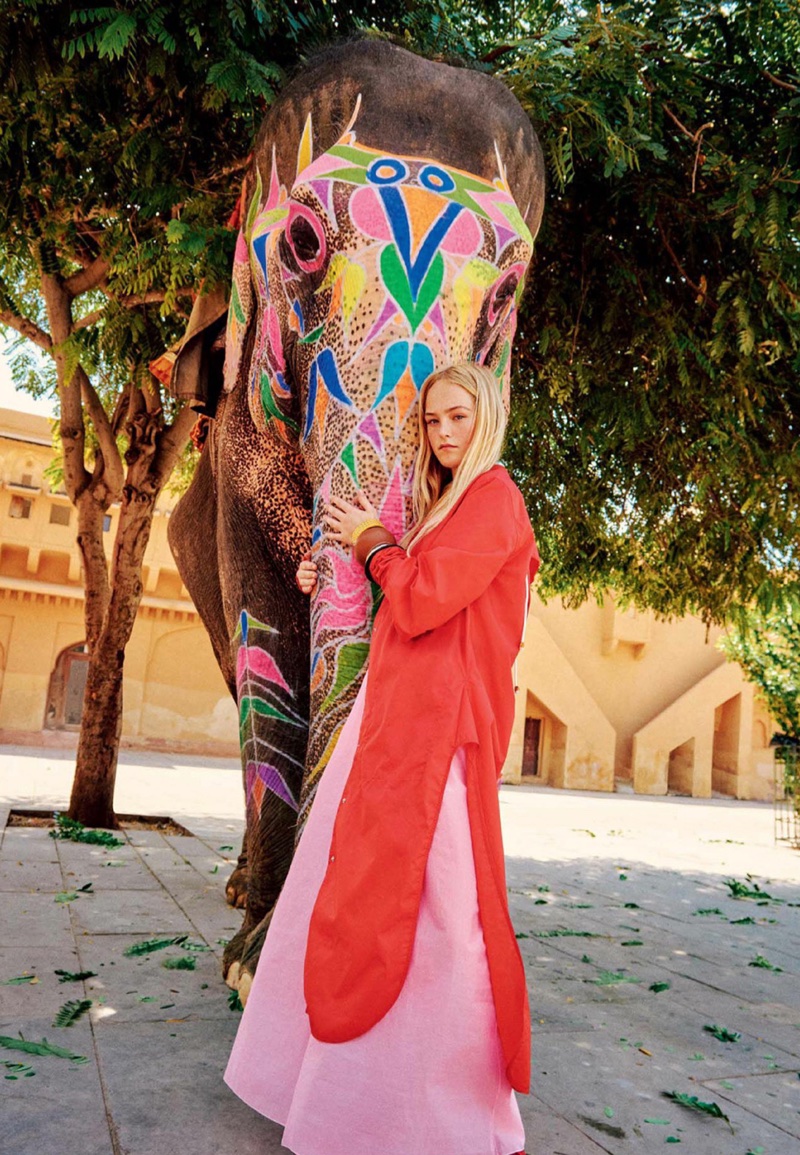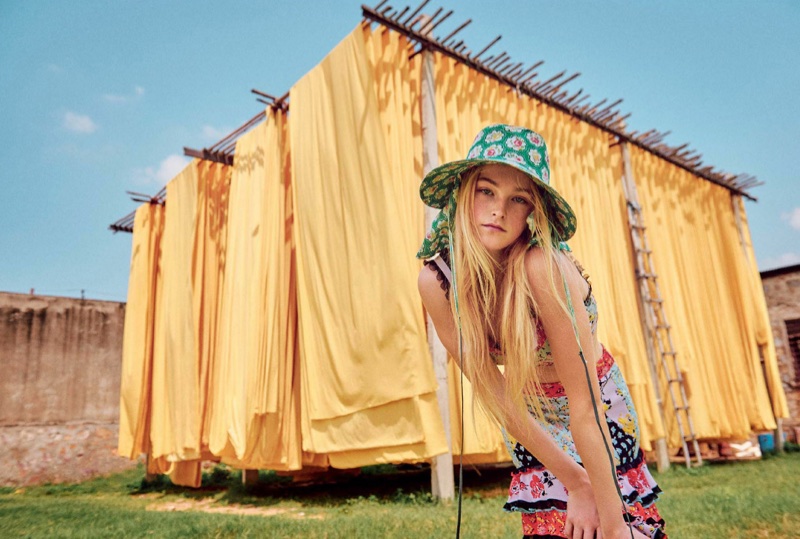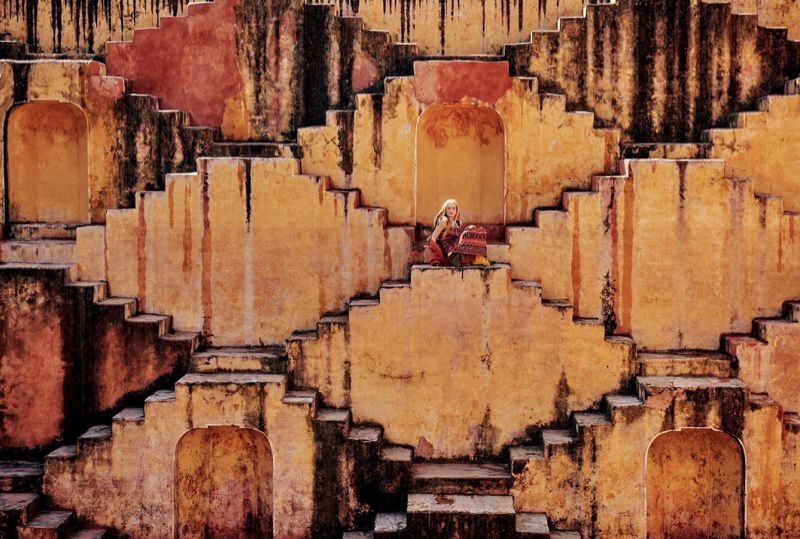 Categories

New Posts

Hot Posts

Tags