Categories:
Other Brands
We knew it was coming; it was just a matter of time. Meet the Chanel Boy Square WOC from the Spring Summer 2018 Collection Act 2. So the last time, we talked about the Chanel Classic Square WOC and we did a comparison with the normal WOC. It's a must-read article!
Just for the information, there are certainly more leathers, colors and styles available via the boutiques. Check with the SA's.
The Design
A quick summary – what's the Square WOC? The Square WOC is actually like the normal WOC's, but it has a different shape. The interior is different as well. For the full comparison, read this article: Chanel Square WOC versus original WOC.
The Boy Square WOC features the same elements like the original Boy WOC. It comes with a front flap and the edges are striped. The center is crafted with the iconic Boy Clasp. You can carry the bag on your shoulder with the woven chain leather strap. Or even cross body.
This bag is taller than the original WOC, but it's smaller in width. The Boy Square WOC measures 5.7' x 6.7' x 2.4' inches while the original Boy WOC measures 4.8' x 7.6' x 1.4' inches. I really like the Square WOC as it gives you a unique yet fresh experience. And by the way, not a lot of people are carrying this bag right now.
The Interior
The interior of the Boy Square WOC is different than the original WOC. Inside you will find a zip pocket, central compartment and credit card slots. The structure is not the same though. And also, it can fit an iPhone 7+.
The Prices And Sizes
The style code is A84433, measuring 5.7' x 6.7' x 2.4' inches. The lizard version is priced at $6300 USD, €5350 EUR, £4810 GBP, $8990 SGD, $47000 HKD, 27360 MYR via Chanel boutiques.
comnum(0) tbcount(0) tbcount(366)
Categories:
Other Brands
comnum(0) tbcount(0) tbcount(378)
Categories:
Other Brands
Gracing the pages of Grazia France's February 28, 2018 issue, Emily Labowe heads to the desert. Posing on location in the Mojave Desert, the leggy beauty wears bohemian fashions. Photographed by Hilary Walsh and styled by Alexandra Bernard, Emily embraces printed looks from the spring collections. The brunette poses in designs from labels such as Dior, Hermes, Fendi and more.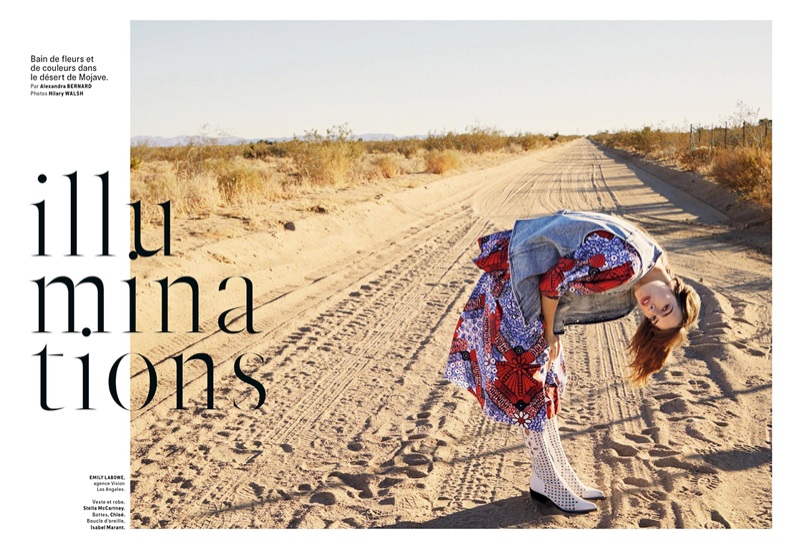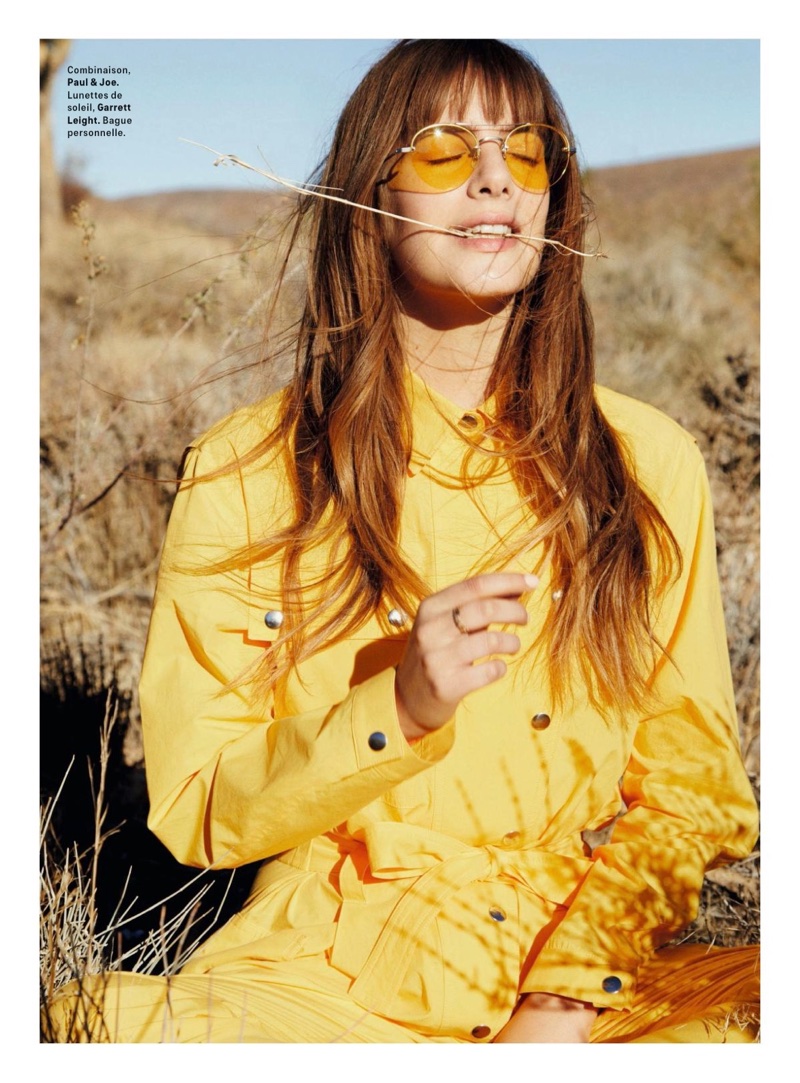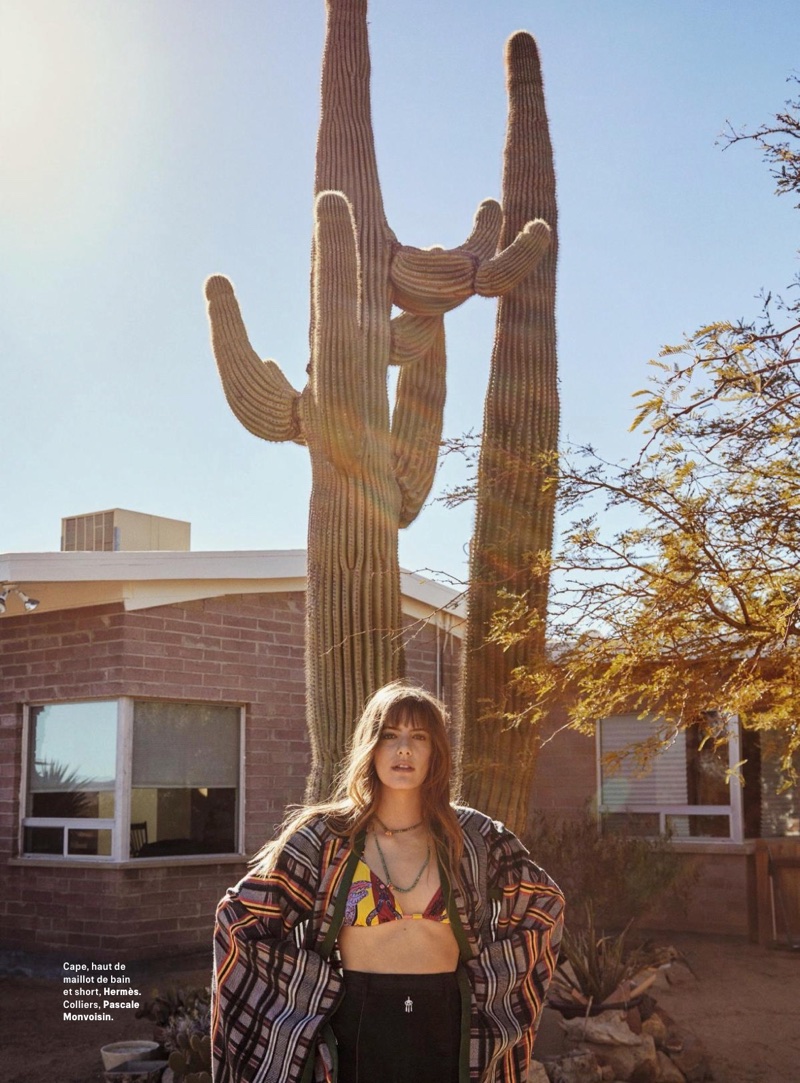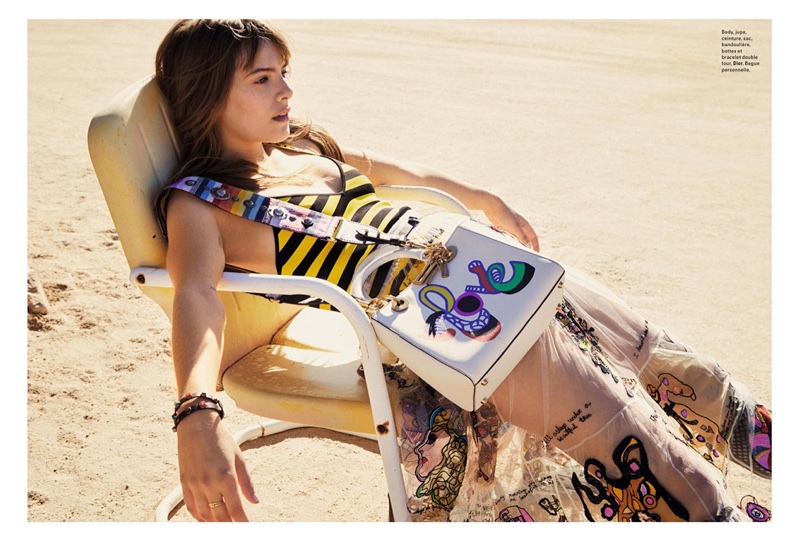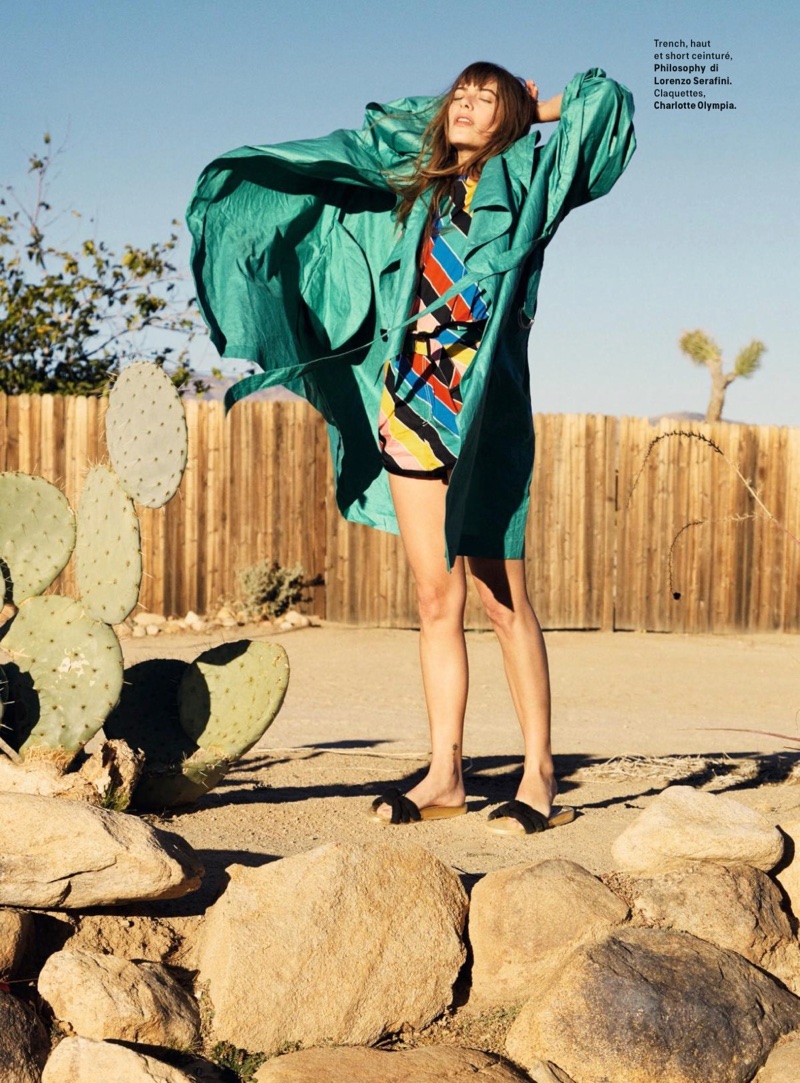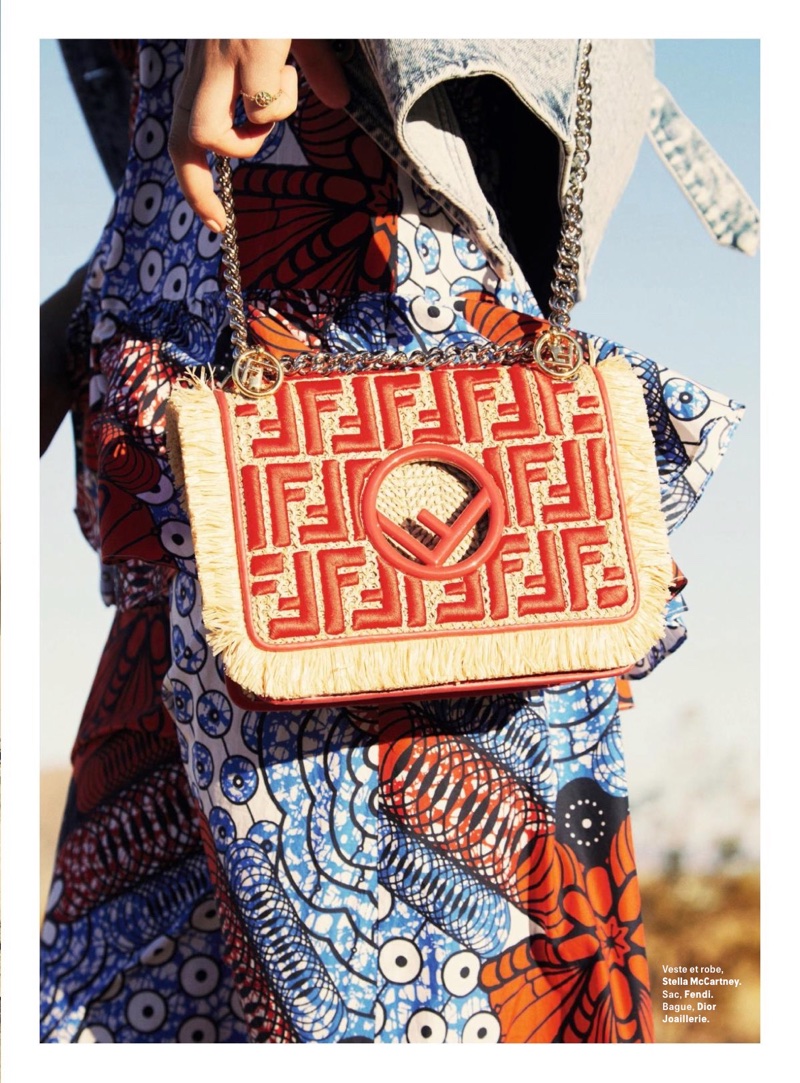 comnum(0) tbcount(0) tbcount(397)
Categories:
Other Brands
Box pochette, diagramme quilting and now buckle-studded strap, it really never gets boring at Prada. And today, they have a wide variation of different handbag styles, more than we can collect. Still, we hope they will bring back the classic Saffiano Lux Tote one day, the bag that we love so dearly. But anyways, meet the new Prada Elektra Bag.
The Design
Prada is challenging all fields of fashion, but aren't they trying to do a bit too much? The pyramid studs on the Elektra Bag do remind me of the Valentino, especially the red colored handbag.
The Elektra Bag is made with a mix of calf and saffiano leather. Both leathers are durable, especially the saffiano, which is unbreakable. The studs have been embellished in different parts; first on the center buckle strap, but also on the handles. The front features a flap with push-lock clasp and you can sling it on the shoulder as it comes with a removable leather strap.
It's a chic bag with tremendous space in the interior. And it can function as a great everyday bag, blending with casual clothing.
The Interior
So how does the inside of this bag looks like? There are two compartments and one zipped pocket. Both are big enough to help you transport all your basic needs and there is even space for more.
The Prices And Sizes
Measuring 4.2' x 7.2' x 10.2' (D x H x W) inches, priced at $2840 USD, €2200 EUR, £1990 GBP, ¥346680 JPY.
More Images And Colors
comnum(0) tbcount(0) tbcount(485)
Categories:
Other Brands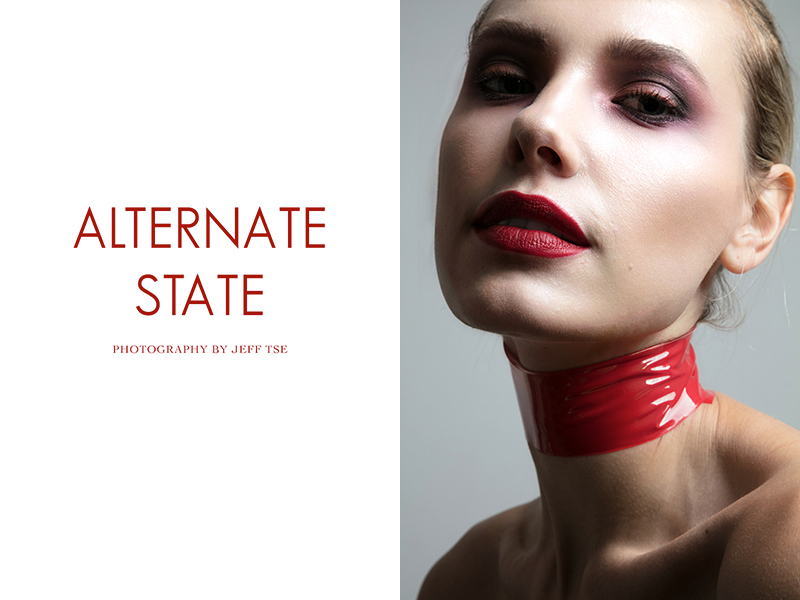 Jenny Savers photographed by Jeff Tse
Photographer Jeff Tse captures cutting-edge beauty looks for FGR's latest exclusive. Starring models Jenny Savers and Vika (Wilhelmina Models), the images focus on bold styles ranging from red wigs to vibrant lip colors. Makeup artist Jas Doyle works on the duo's colorful eyeshadow while hair stylist Kozmo Fahringer creates their sleek updos.
FGR EXCLUSIVE: 'ALTERNATE STATE' BY JEFF TSE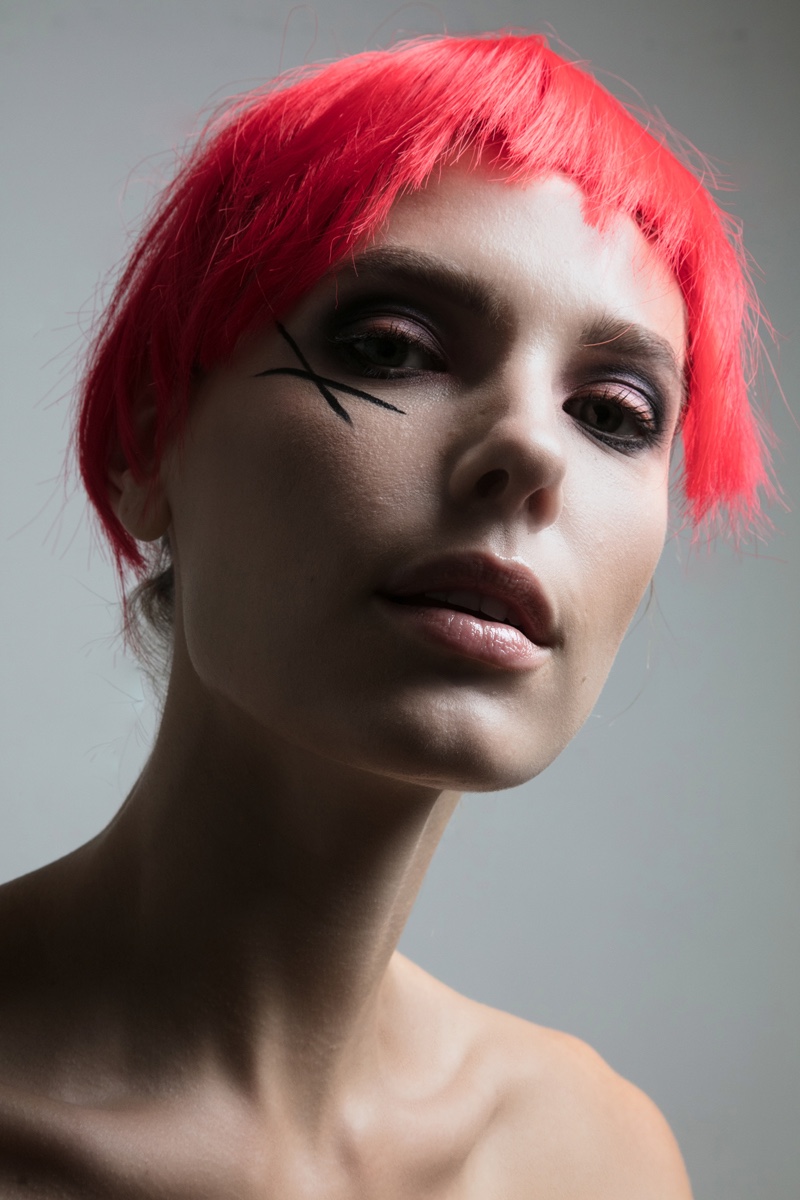 Jenny Savers poses with cropped red hairstyle. Photo: Jeff Tse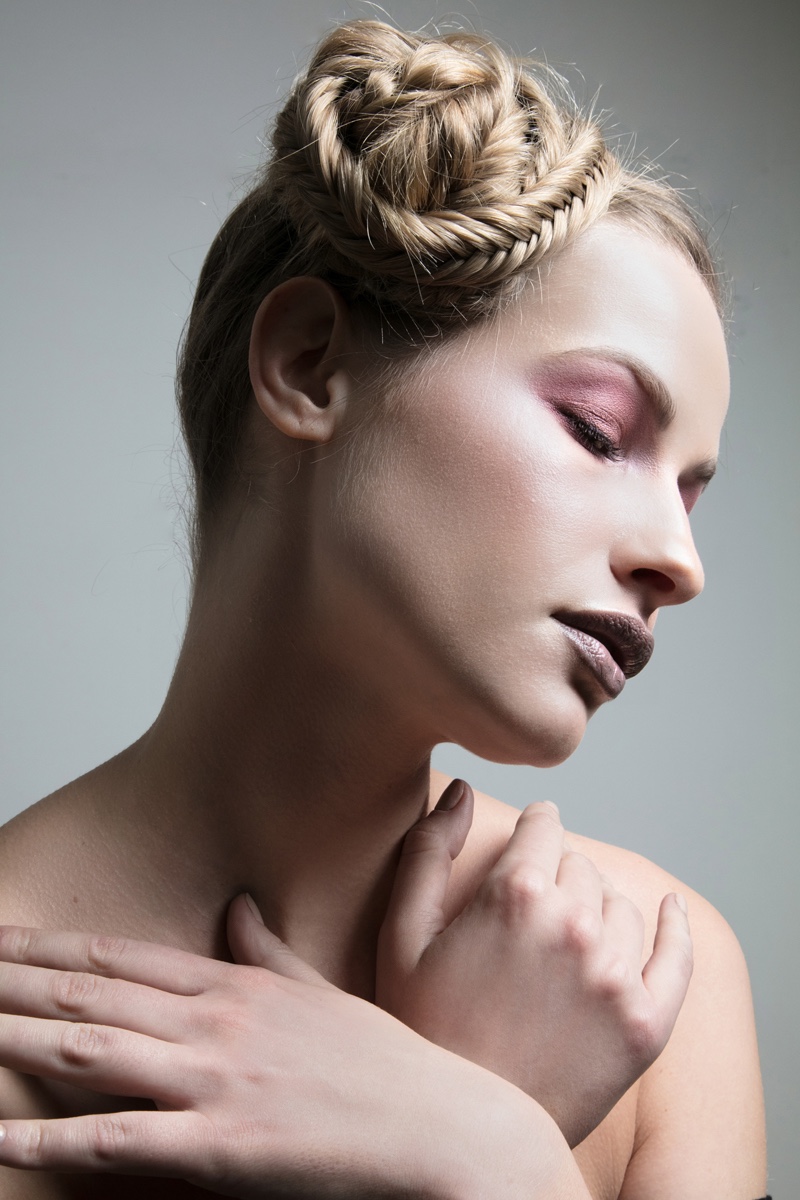 Vika models braided hairstyle: Jeff Tse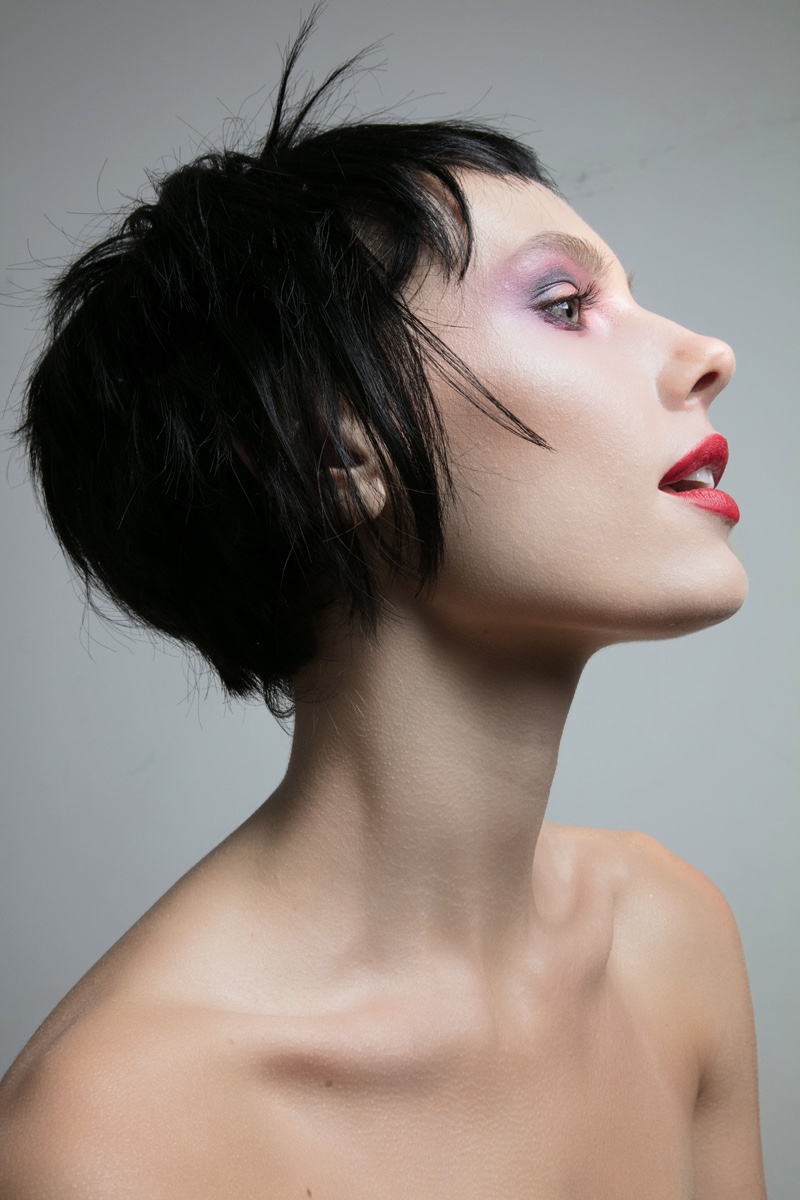 Model Jenny Savers wears cropped hairstyle. Photo: Jeff Tse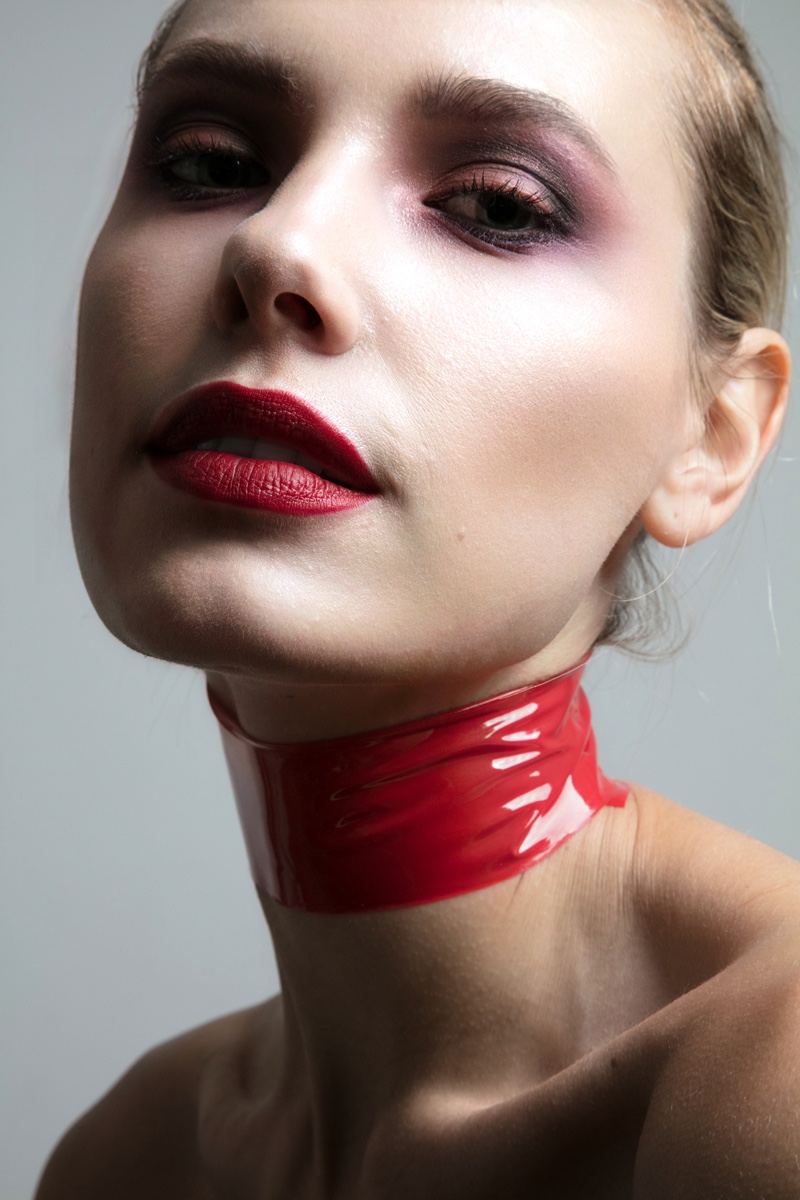 Wearing a red shade of lipstick, Jenny Savers stuns in this shot. Photo: Jeff Tse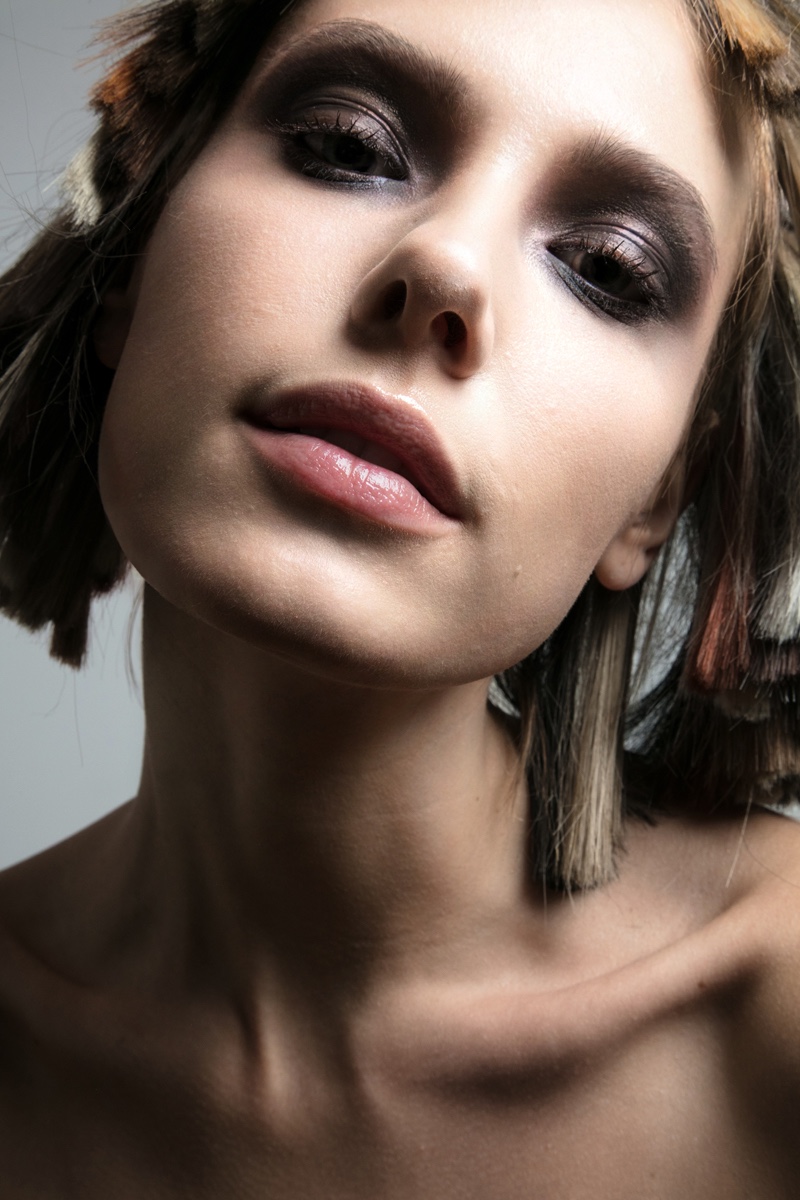 Jenny Savers wears smokey eyeshadow look. Photo: Jeff Tse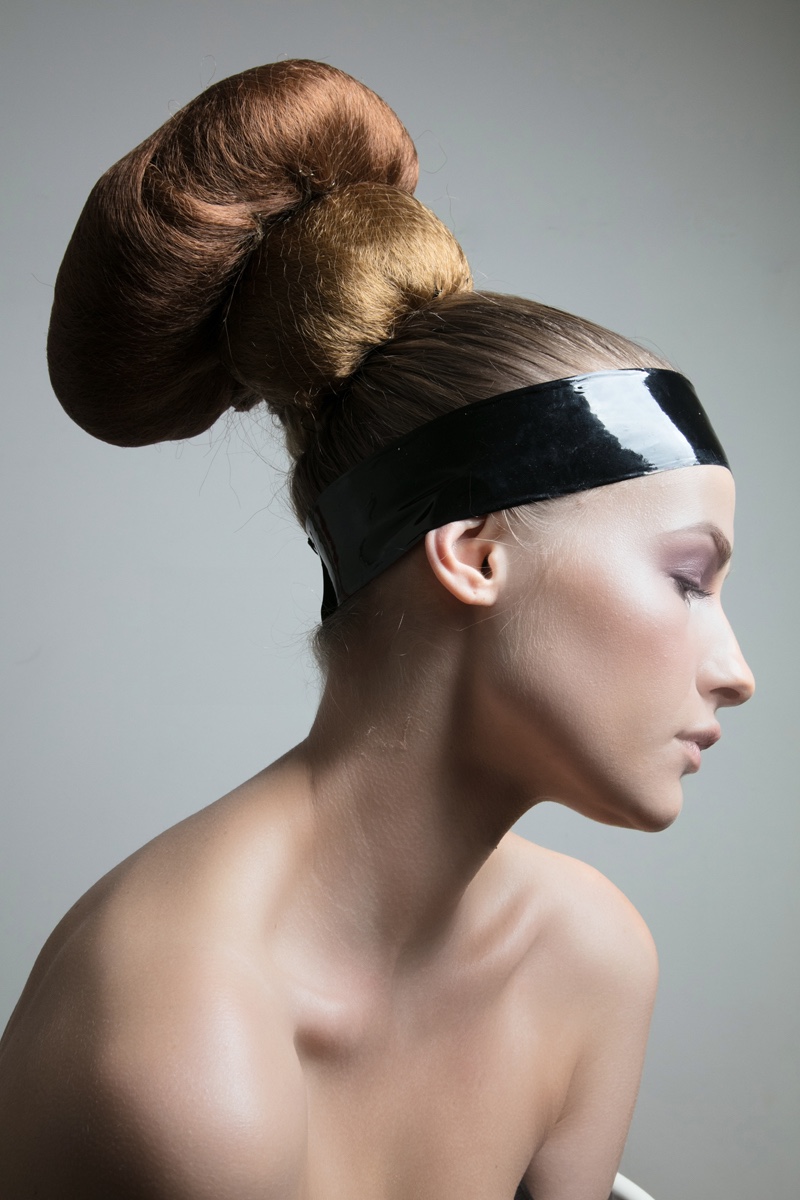 Vika wears a sleek updo hairstyle. Photo: Jeff Tse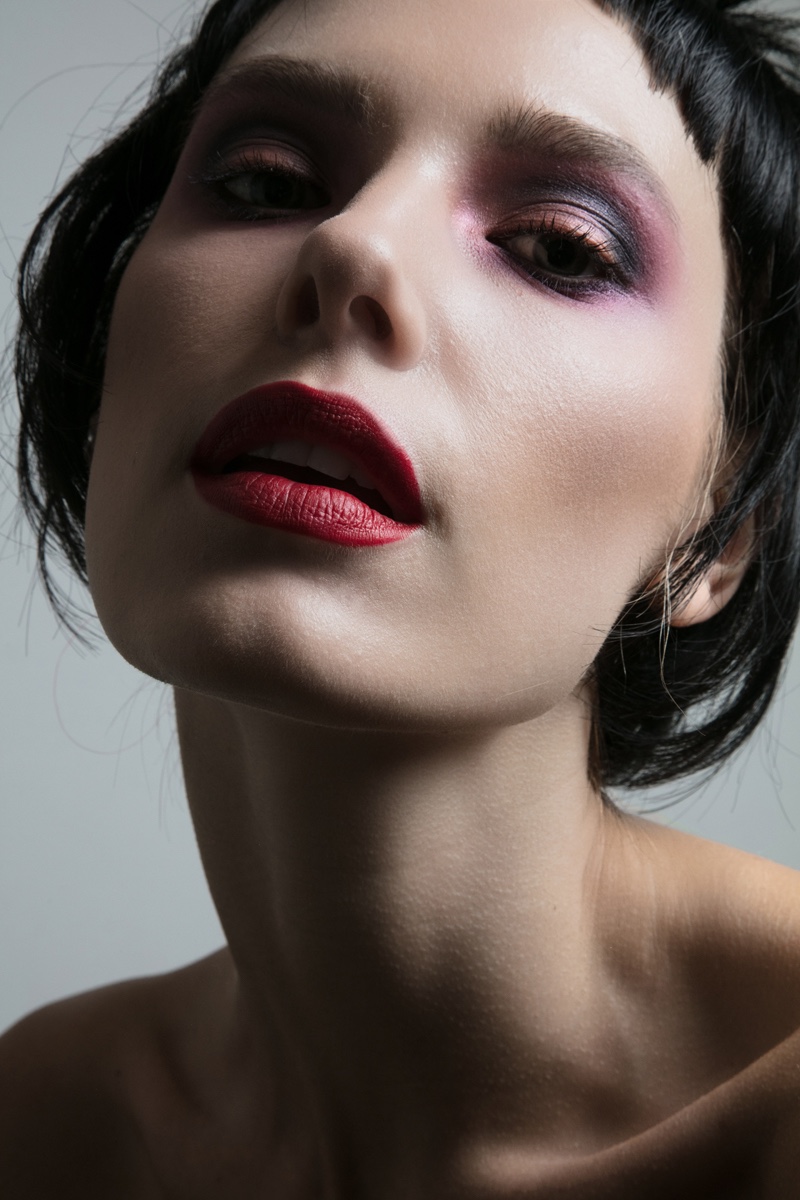 Model Jenny Savers shows off red lipstick shade. Photo: Jeff Tse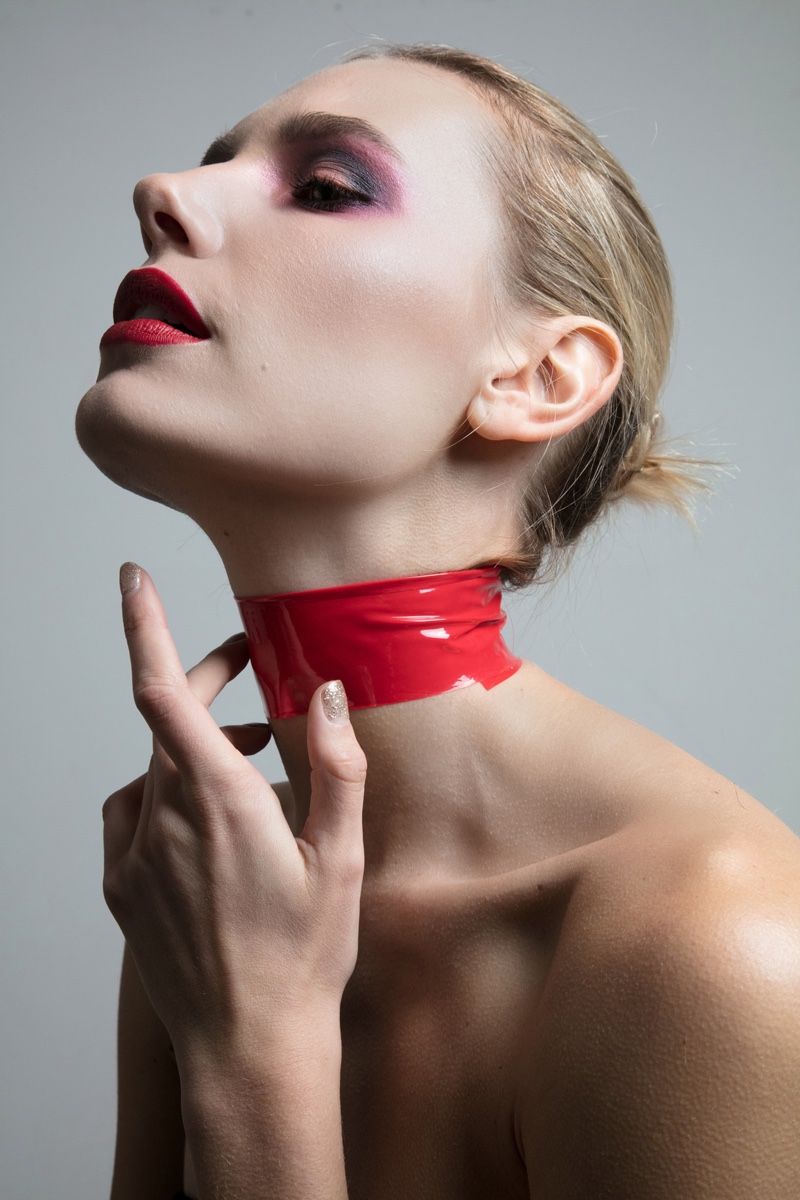 Jenny Savers poses for Jeff Tse beauty shoot
Photographer: Jeff Tse
Hair Stylist: Kozmo Fahringer @ Exclusive Artist using Phyto
Makeup: Jas Doyle
Model: Jenny Savers, Vika @ Wilhelmina Models
comnum(0) tbcount(0) tbcount(436)
Categories:
Other Brands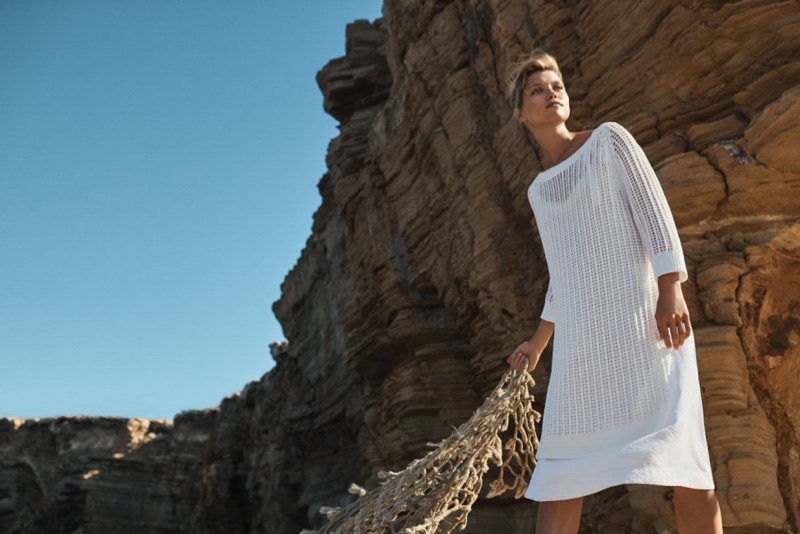 Hana Jirickova stars in Marc O'Polo's spring-summer 2018 campaign
Marc O'Polo focuses on the outdoors its spring-summer 2018 campaign starring Hana Jirickova. The Swedish brand starts a new monthly advertising concept with the first part heading to the sun-drenched gardens. Photographed by Emma Tempest, Hana impresses in a neutral color palette including lightweight jackets, knit sweaters and slouchy dresses.
Related: Hana Jirickova Poses in Sporty Looks at the Beach for Vogue Australia
MARC O'POLO SPRING/SUMMER 2018 CAMPAIGN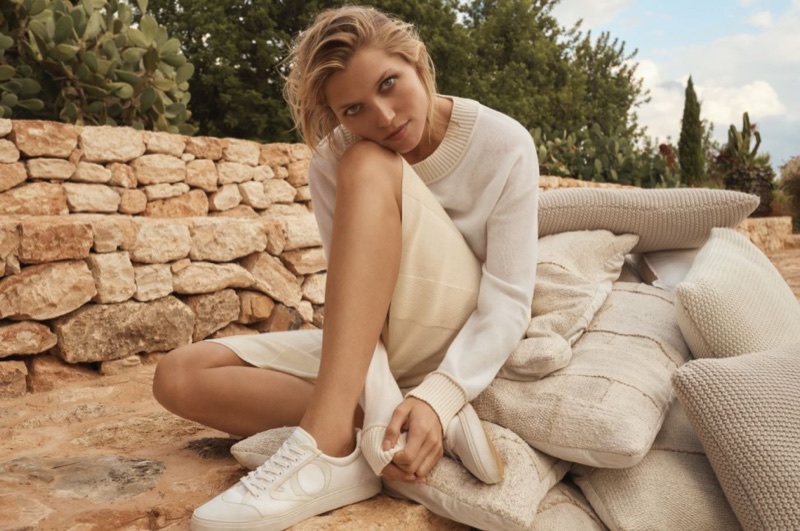 Marc O'Polo unveils spring-summer 2018 campaign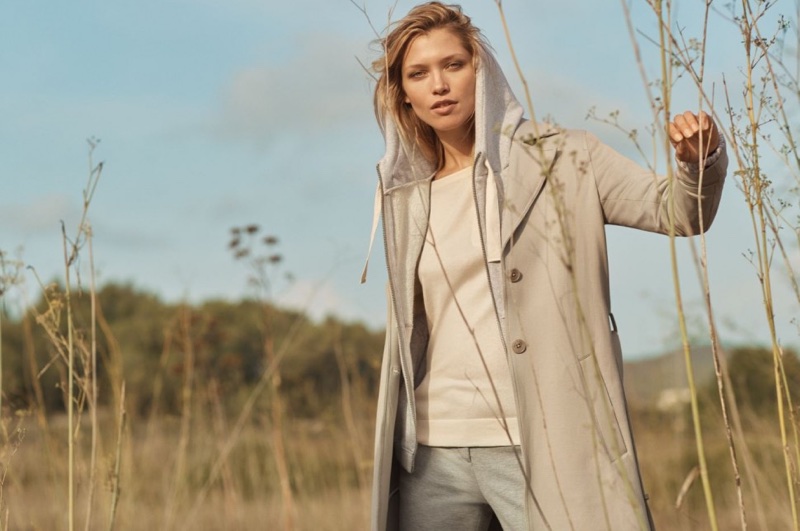 Hana Jirickova layers up in Marc O'Polo's spring-summer 2018 campaign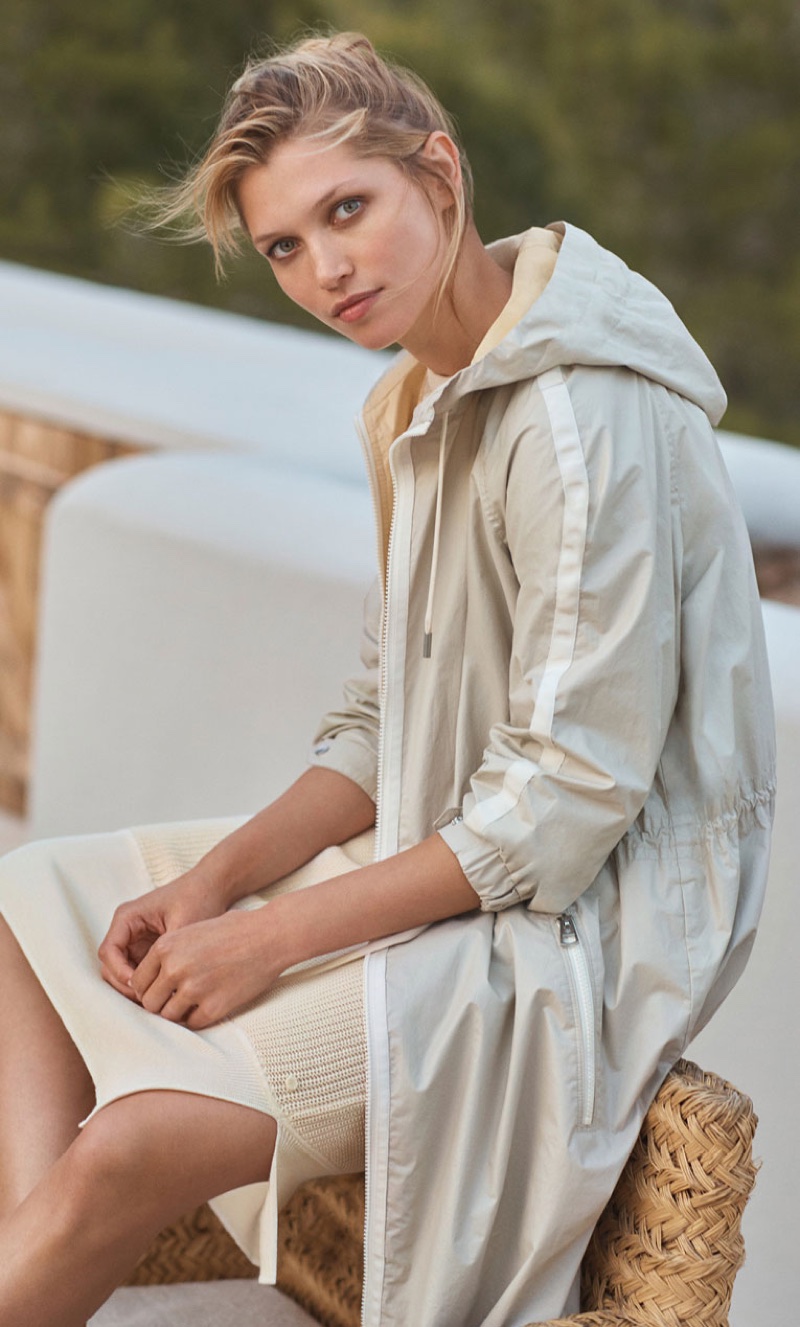 Model Hana Jirickova appears in Marc O'Polo spring-summer 2018 campaign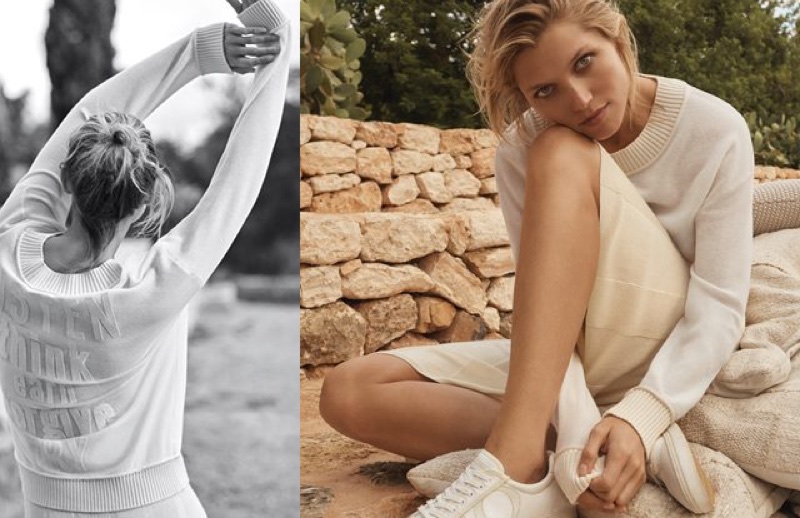 An image from Marc O'Polo's spring 2018 advertising campaign
Categories

New Posts

Hot Posts

Tags