Categories:
Other Brands
End the weekday with the Louis Vuitton Pochette Weekend Bag. Be mesmerized with the latest art – the Trompe-L'oeil. This style was introduced for the Spring Summer 2018 Collection.
The Trompe-L'oeil is French for 'deceive the eye'. It's a form of art technique that changes realistic images to optical 3D illusion. So can you tell that the trunk detailing is fake or real?
The Design
The Trompe-L'oeil detailing evokes the iconic trunk – the gold hardware and the iconic S-lock are all 3D illusions. But there is one more thing that deceives the eyes, and that's the shape. The depth of the bag can't be seen on the front, but only on the side. It's a flat pouch with chain.
The Pochette Weekend Bag is crafted in Damier or Monogram Canvas. It's stylish and versatile as it can be transformed from a clutch to a shoulder bag. The chain of course, is removable.
Even tough the bag is small, it's great for the moments when you want to carry as minimum as possible. The most interesting part is obvious the interior, but the exterior will get people's attention because they will wonder whether the hardware are real or not.
The Interior
The bag features 1 flat pocket, 3 zipped pocket and 6 credit card slots. The interior is made with cowhide-leather lining. It opens and closes with magnetic closure.
The Prices And Sizes
Measuring 8.7' x 5' inches (L x H), priced at $1080 USD, $1230 CAD, €730 EUR, £680 GBP, $8850 HKD, $1340 AUD via Louis Vuitton boutiques.
More Images And Colors
comnum(0) tbcount(0) tbcount(208)
Categories:
Other Brands
Elle Fanning on Vanity Fair Italy May 22nd, 2018 Cover
Elle Fanning is all smiles on the May 22nd, 2018, cover of Vanity Fair Italy. Captured by Douglas Kirkland, the actress wears a Valentino dress with Tiffany & Co. jewelry. Inside the fashion glossy, Elle poses in enchanting dresses and gowns from the summer collections. Stylist Sarah Grittini selects the dreamy designs of Blumarine, Valentino, Gucci and more for the spread.
Related: Elle Fanning Charms in Black & White for Tiffany & Co. Campaign
COVER SHOOT: ELLE FANNING FOR VANITY FAIR ITALY MAY 2018
Actress Elle Fanning poses in a strapless dress
Elle Fanning wears a sequined Gucci dress
Actress Elle Fanning poses in fuchsia gown
Embracing flowers, Elle Fanning wears Blumarine gown
Ready for her closeup, Elle poses in a Valentino dress with Tiffany & Co. jewelry
Elle Fanning poses in a bodysuit and skirt from Dior
comnum(0) tbcount(0) tbcount(237)
Categories:
Other Brands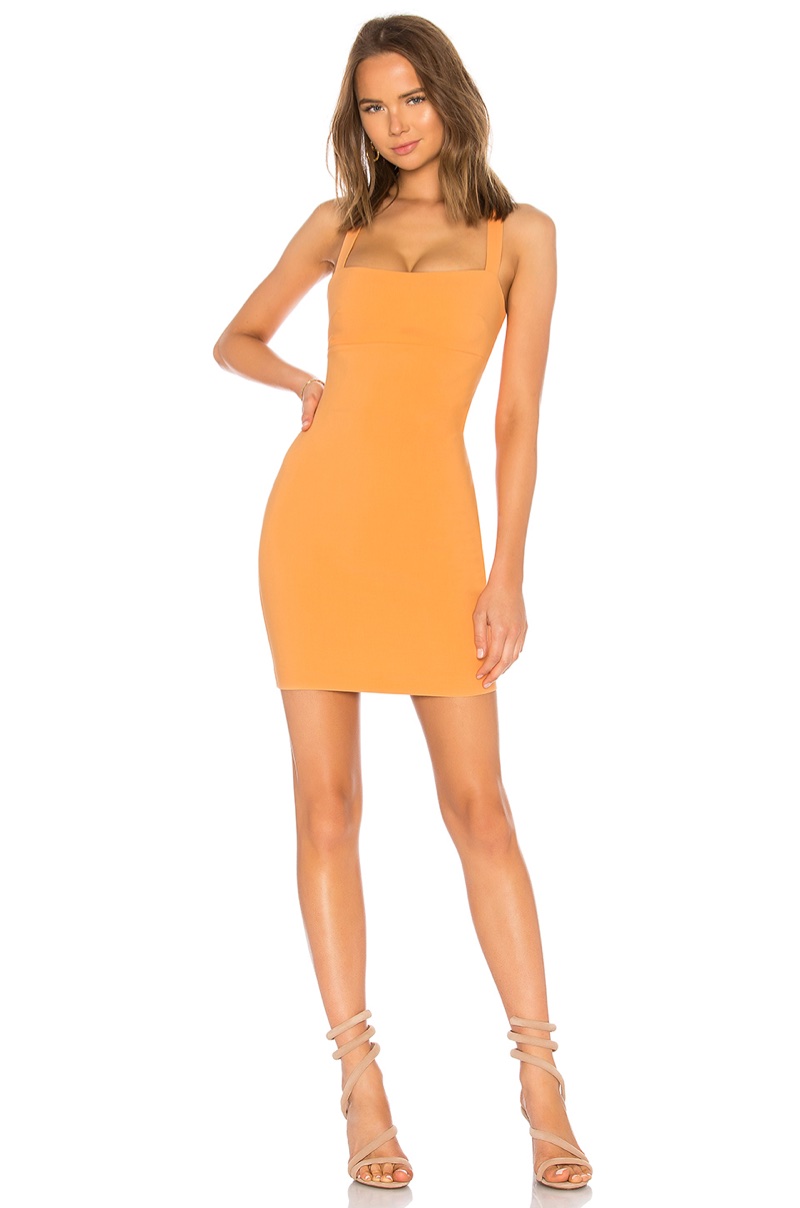 Likely 'Nahla' Dress $168
Show off your form in this body conscious dress made in a mandarin orange hue.
Likely has created dresses perfect for every occasion, and its summer 2018 collection is no exception. From body conscious silhouettes to ruffled accents, the brand offers plenty of options. A color palette of yellow, red, emerald-green, white and navy works for the warm weather months. See some of our favorite Likely dresses below, and discover more at REVOLVE.com.
LIKELY SUMMER 2018 DRESSES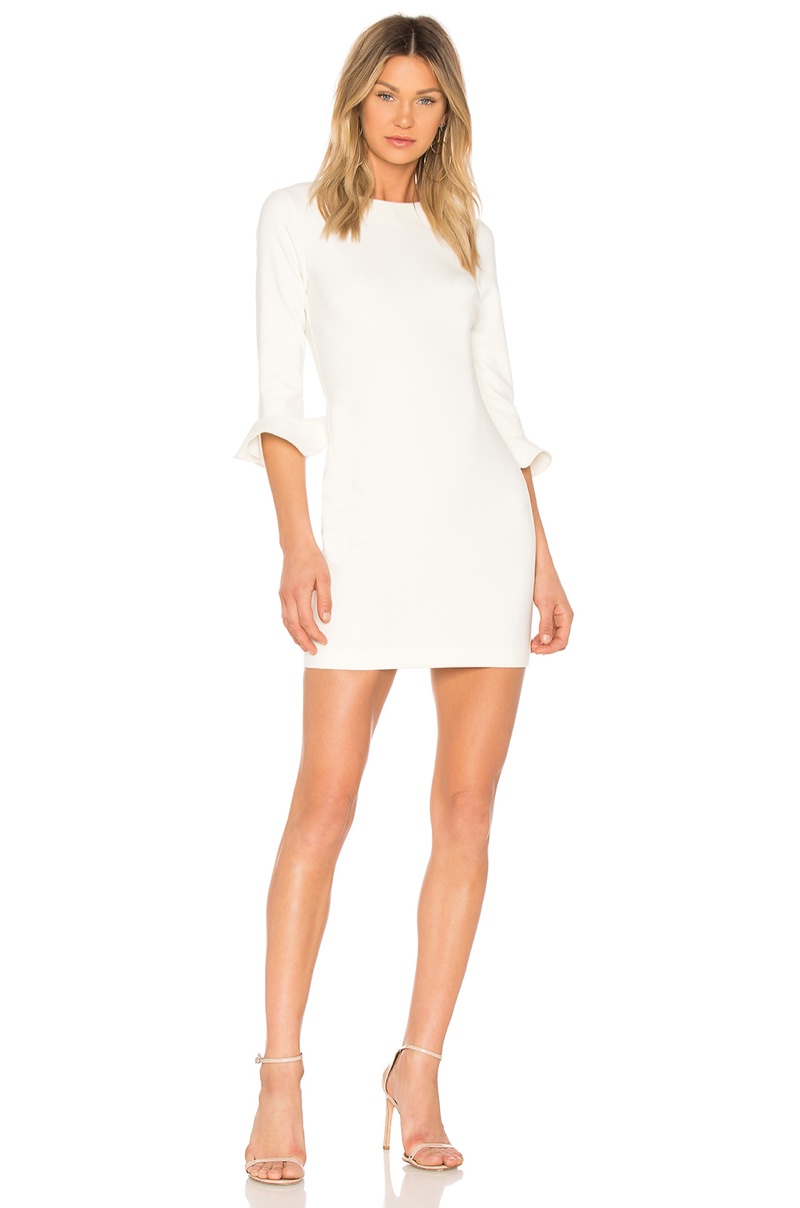 Likely 'Bedford' Dress in White $178
Perfect for summer, a white dress with ruffled sleeves makes a statement.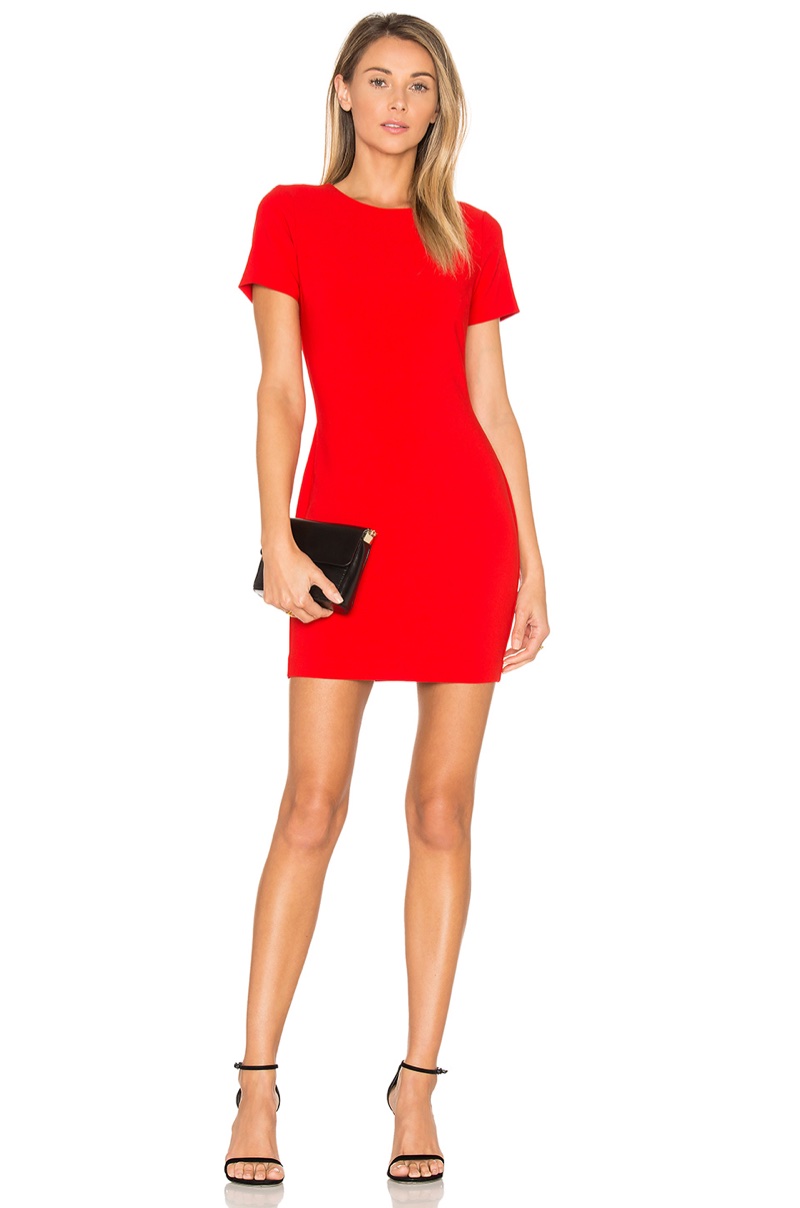 Likely 'Manhattan' Dress $168
Stand out from the crowd in a red minidress made with short sleeves.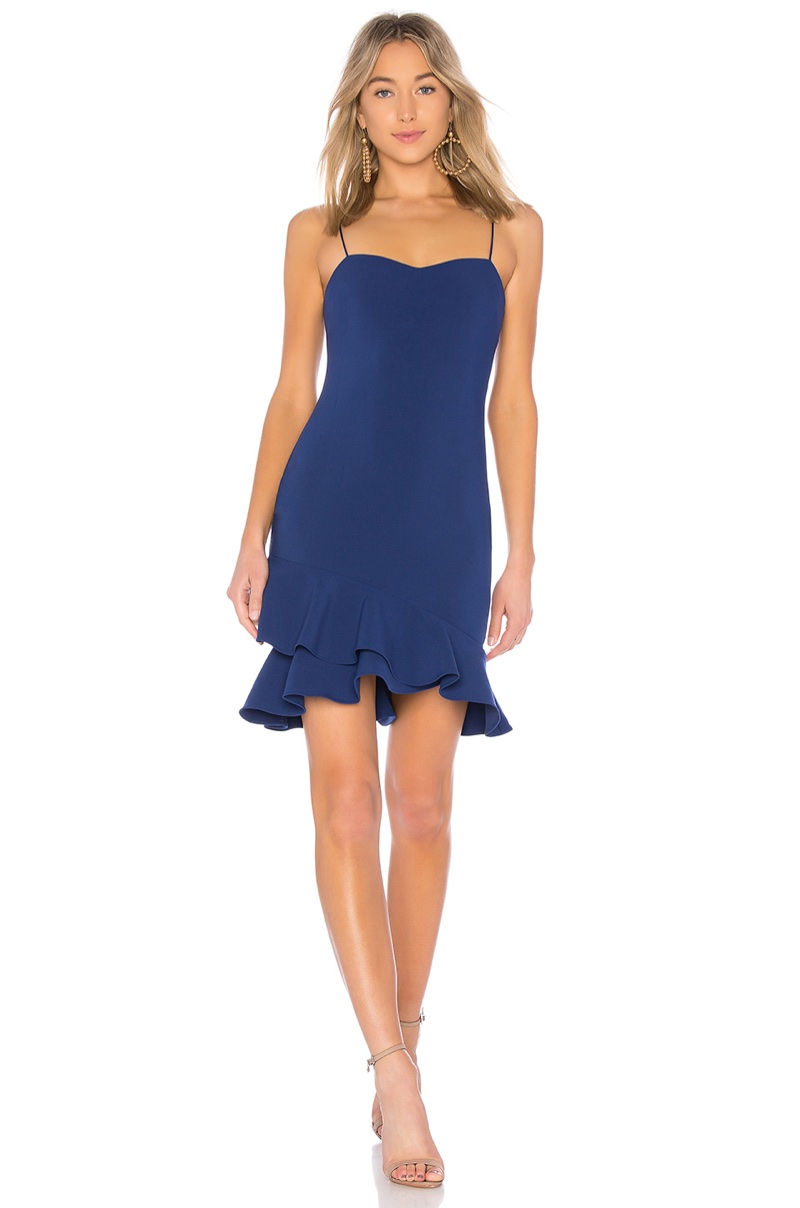 Likely 'Verona' Dress $188
A blue ruffle hemmed dress is perfect for dancing or date night.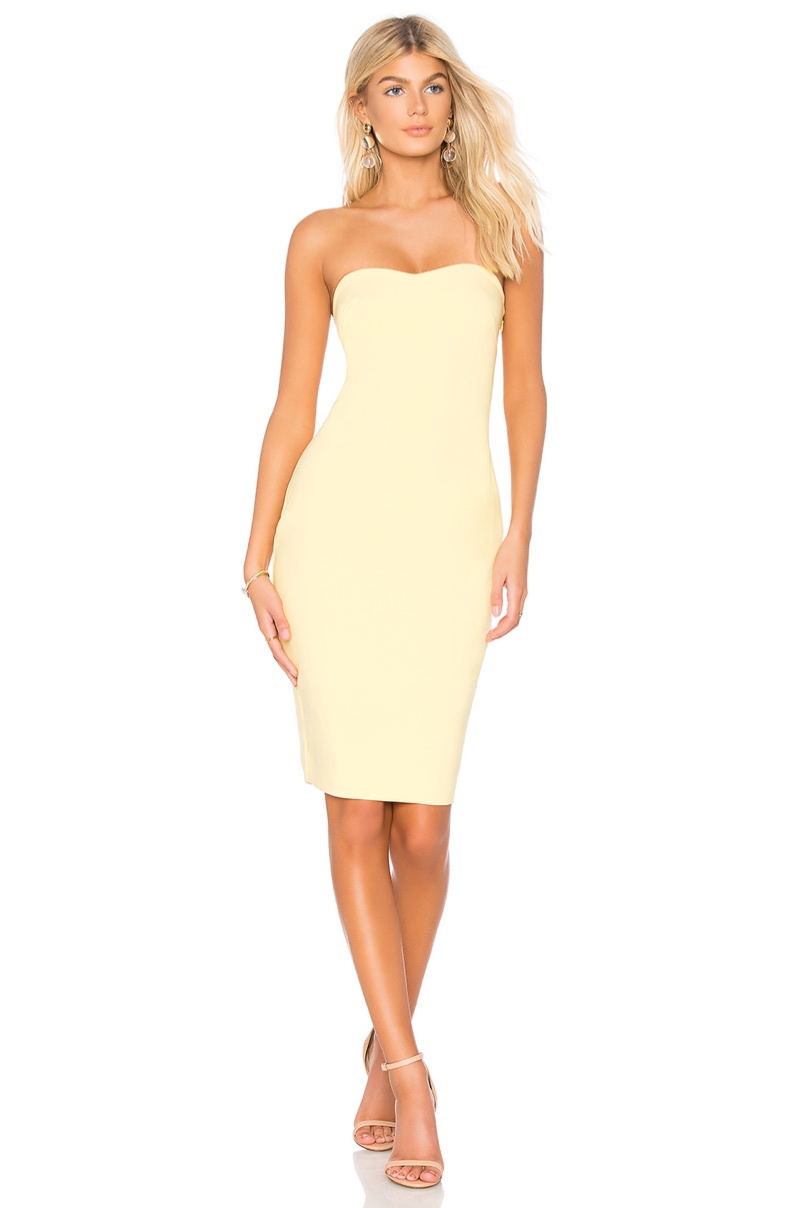 Likely 'Laurens' Dress in Snap Dragon $178
Embrace a pretty pastel with this strapless yellow dress in a form-fitting silhouette.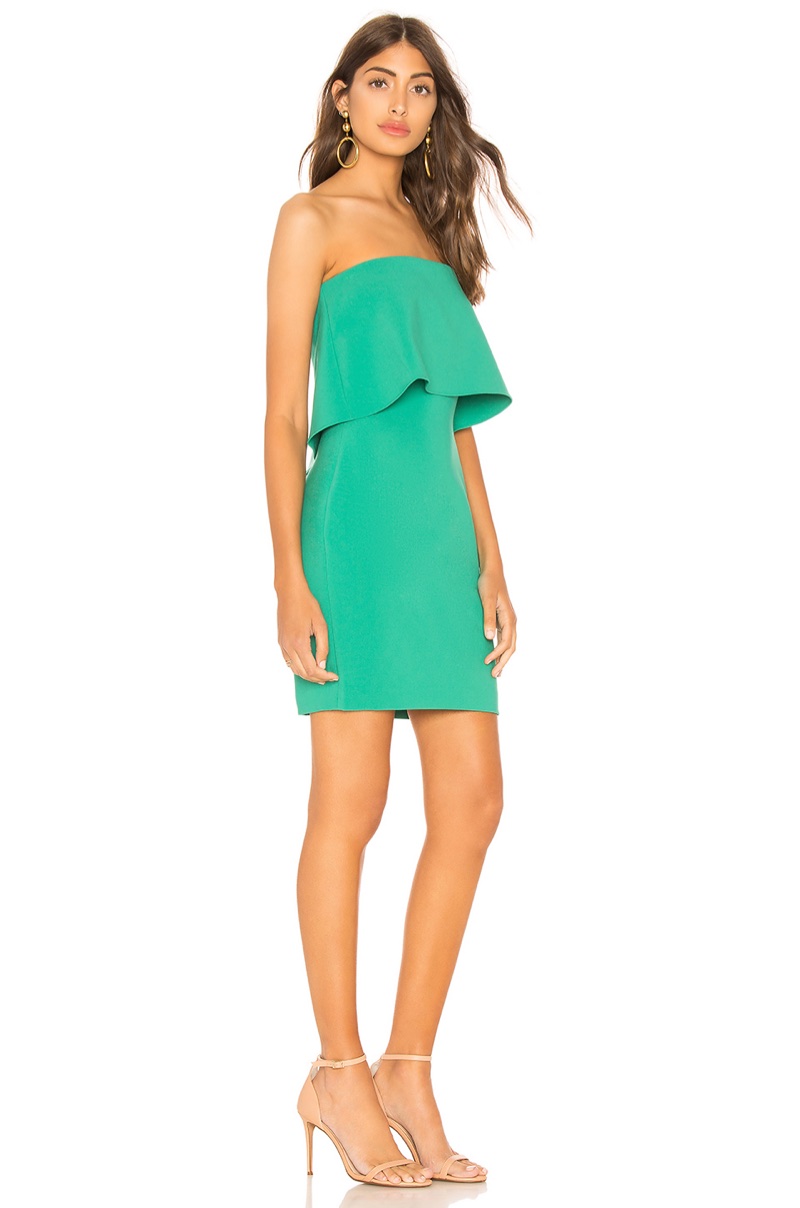 Likely x REVOLVE 'Mini Driggs' Dress in Greenlake $168
Embrace a jewel toned green hue in a strapless dress made with a flounce overlay.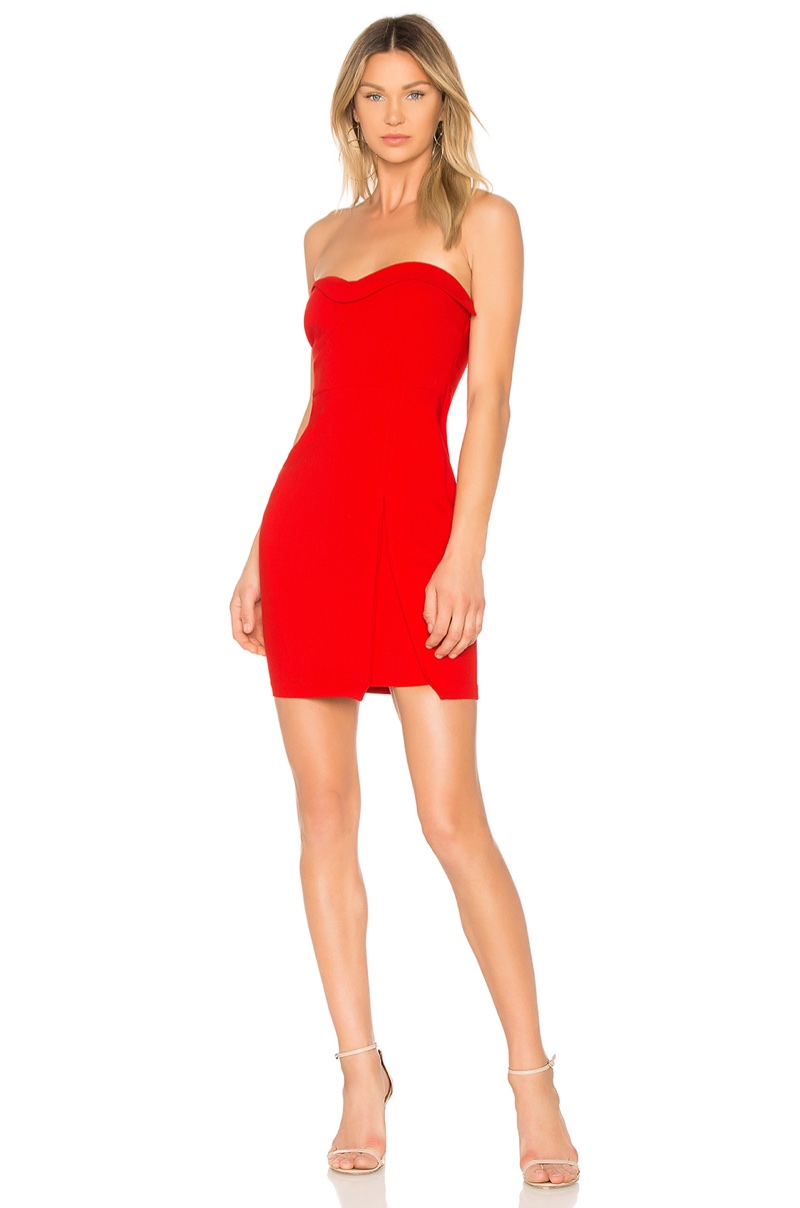 Likely 'Hayden' Dress $168
Look red-hot in a strapless dress featuring an elasticized neckline.
comnum(0) tbcount(0) tbcount(251)
Categories:
Other Brands
Most people still prefer the Wallet On Chain Bag, but the Clutch With Chain is getting better everyday. And it's also less expensive comparing to the WOC yet the style looks evenly glamorous.
For the Spring Summer 2018 Collection, the CC Box style has been integrated into the Chanel Clutch With Chain. And the results? A gorgeous fashion piece.
The CC Box is a new line, but it's slowly joining the rank of the 'upcoming classics' like the Trendy CC Bag or the CC Filigree Bag. However, the Chanel CC Box Clutch With Chain is a seasonal bag and it might not be available anymore when this season ends.
The Design
So take a good look at the CC Box Chain Clutch. It's actually a very cute handbag, perfect for the evenings or carry it as a mini shoulder bag at day. The front features the new modern CC logo in part hardware and part leather. The rectangle shape reminds me of the New Mini Bag, but with a complete different feel.
It comes with woven chain leather strap for shoulder or cross body carry. The front is also supported with a leather strap that connects with the medium-sized CC logo.
And for this season, this Chain Clutch is made from lambskin, which is a butter soft leather.
The Interior
The top comes with two zippers and three compartments. There is a central compartment as well as two side pockets. It has less organized pockets like the WOC, but there is space enough for all your daily essentials.
The Prices And Sizes
Style code A84427, measuring 3.9' x 7.5' x 1.6' inches, priced at $1650 USD, $2175 CAD, €1550 EUR, £1400 GBP, $2600 SGD, $13600 HKD, $2440 AUD, ¥213,840 JPY, 8120 MYR via Chanel boutiques.
More Images And Colors
comnum(0) tbcount(0) tbcount(252)
Categories:
Other Brands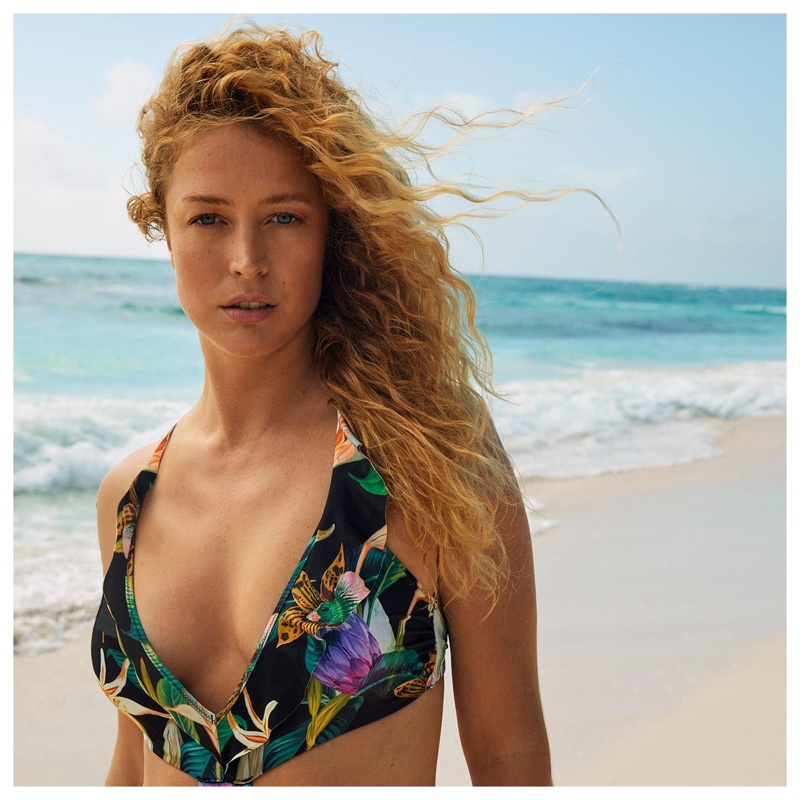 Raquel Zimmermann stars in H&M's summer 2018 campaign
H&M heads to the beach for its Summer 2018 campaign. The Swedish fashion brand enlists a group of leading models for the advertisements captured by Cass Bird. Carolyn Murphy, Maria Borges, Alanna Arrington, Pooja Mor, Karly Loyce, Raquel Zimmermann and Chiharu Okunugi appear in the sun-soaked shots. Styled by Lisa Lindqwister, the images spotlight colorful swimsuits, breezy dresses and tropical prints. James Pecis works on hair for the shoot with makeup by Frank B.
Related: Sun-Drenched Days | 8 Summer Looks From H&M
H&M SUMMER 2018 CAMPAIGN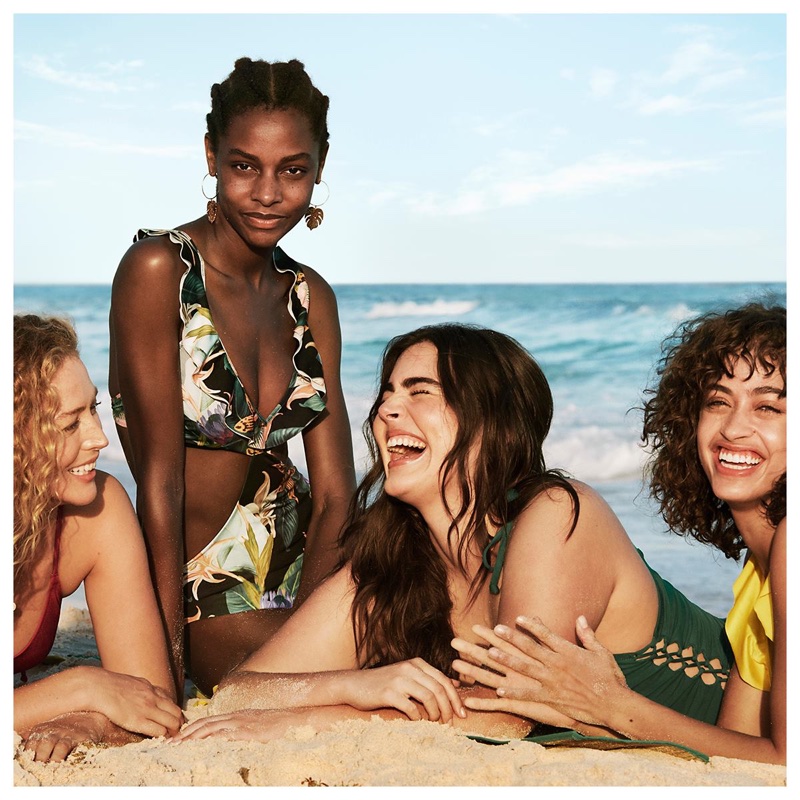 H&M launches summer 2018 campaign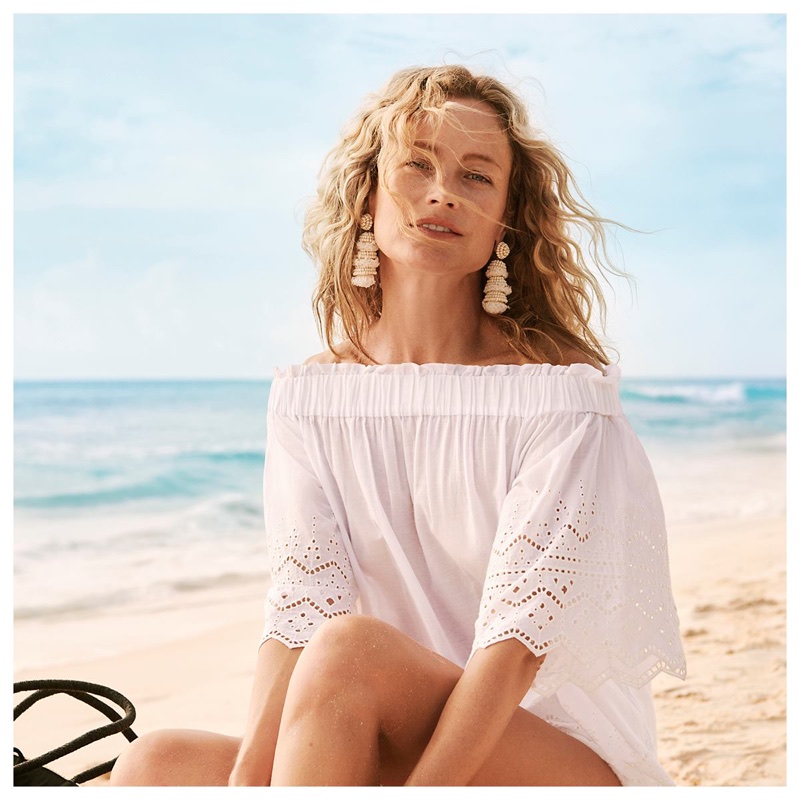 Carolyn Murphy stars in H&M's summer 2018 campaign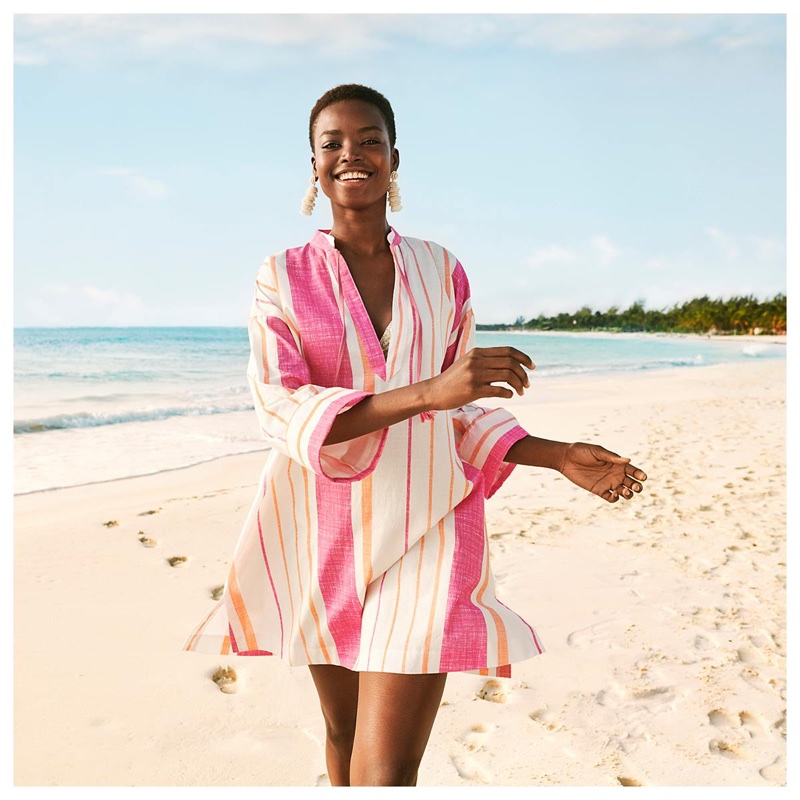 Maria Borges is all smiles in H&M's summer 2018 campaign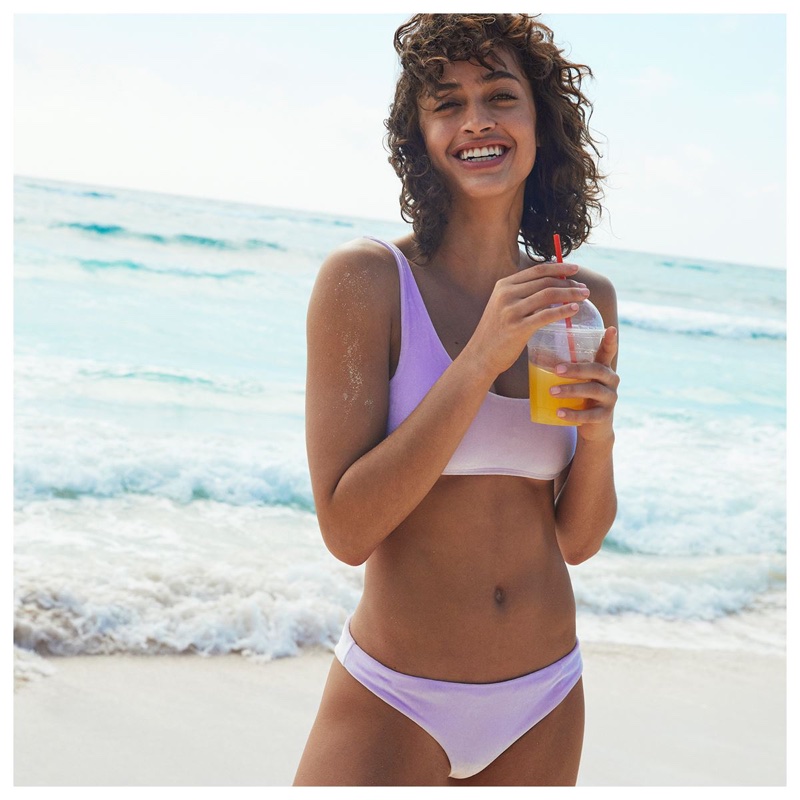 Alanna Arrington fronts H&M's Summer 2018 campaign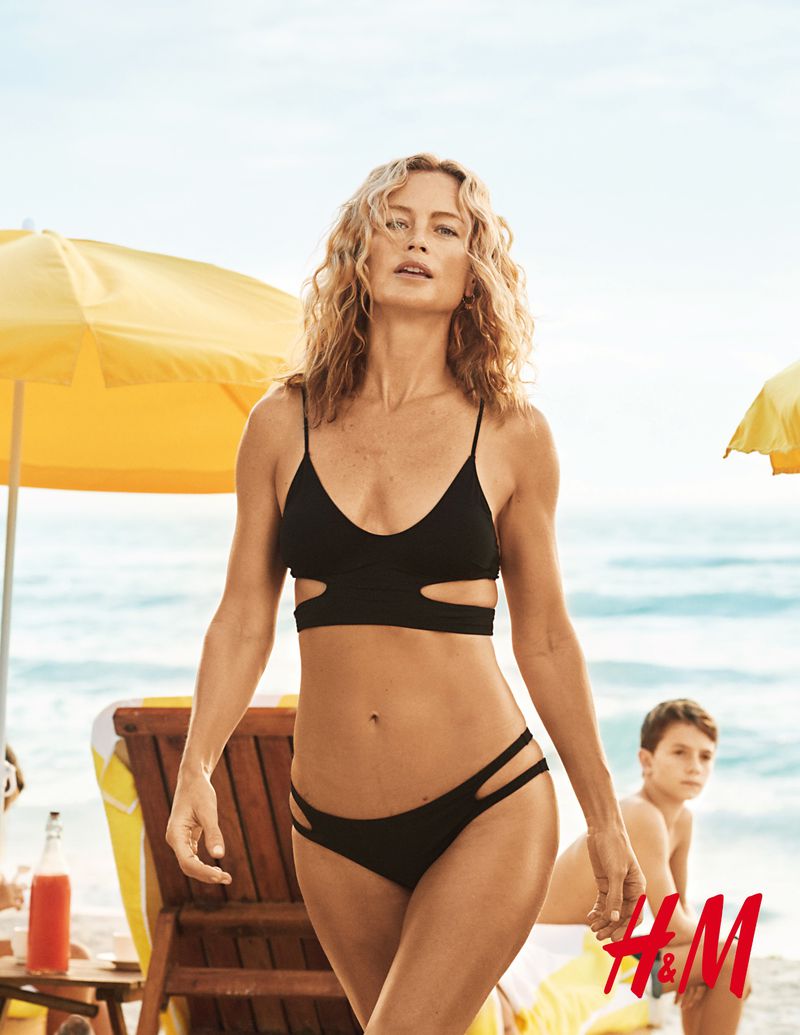 Carolyn Murphy rocks a swimsuit in H&M's summer 2018 campaign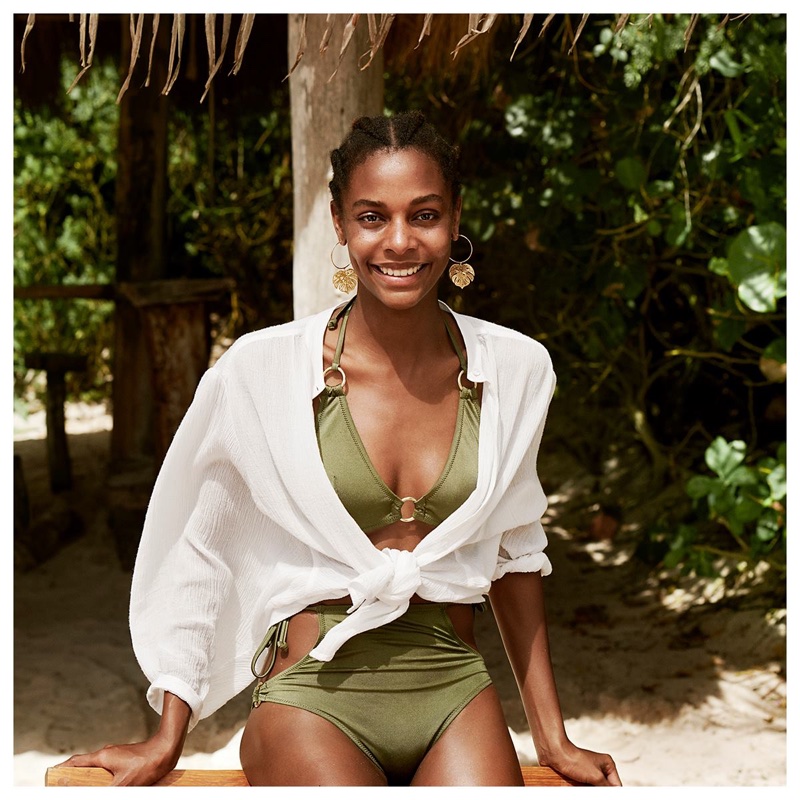 Karly Loyce fronts H&M's summer 2018 campaign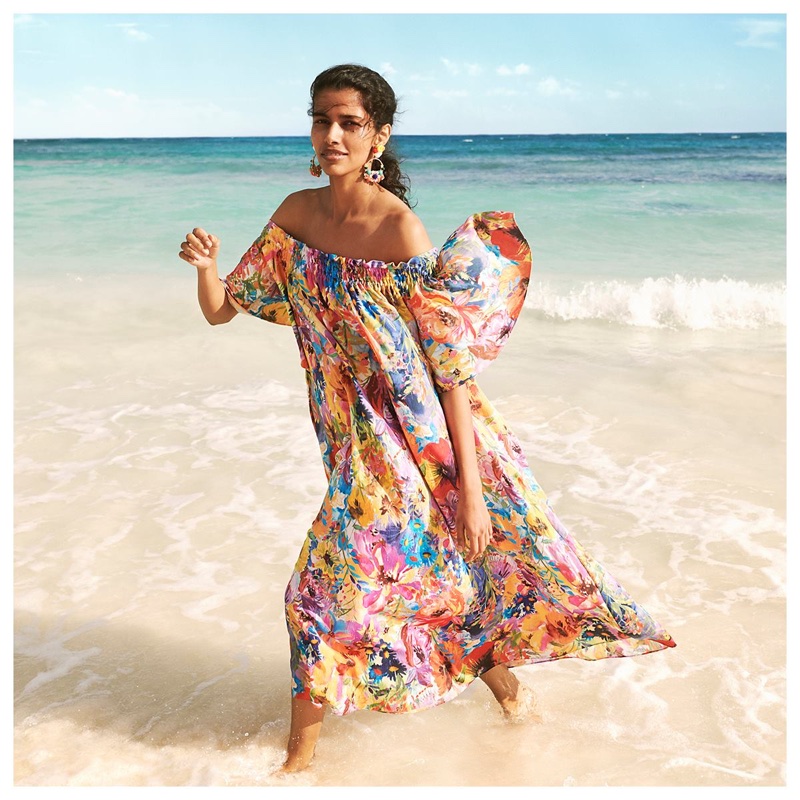 Pooja Mor stars in H&M's summer 2018 campaign
comnum(0) tbcount(0) tbcount(252)
Categories:
Other Brands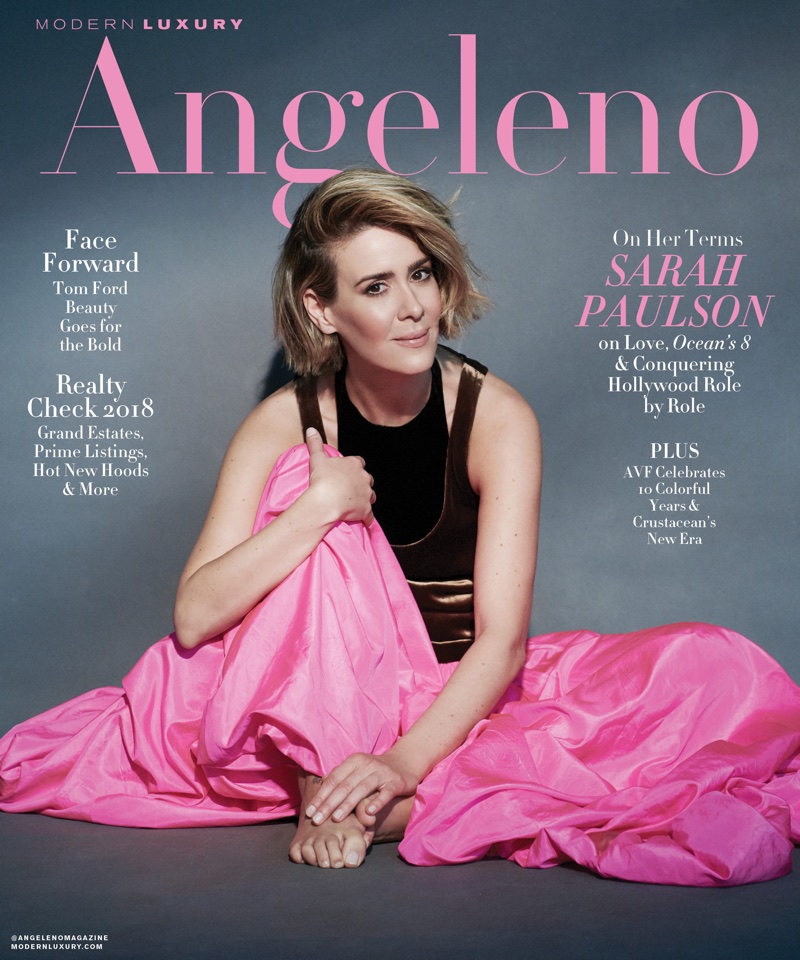 Sarah Paulson on Angeleno Magazine June 2018 Cover
Actress Sarah Paulson lands six covers for the June 2018 editions of Modern Luxury. The 'Ocean's 8' actress wears a Valentino gown on the Angeleno cover and on the Orange County edition she poses in a little black dress. Photographed by Brian Bowen Smith, Sarah wears glamorous styles selected by Karla Welch. For beauty, hair stylist Lona Vigi works on her wavy tresses with makeup by Adam Breuchaud.
Related: Sarah Paulson Poses in Haute Couture Gowns for InStyle
COVER SHOOT: SARAH PAULSON FOR MODERN LUXURY JUNE 2018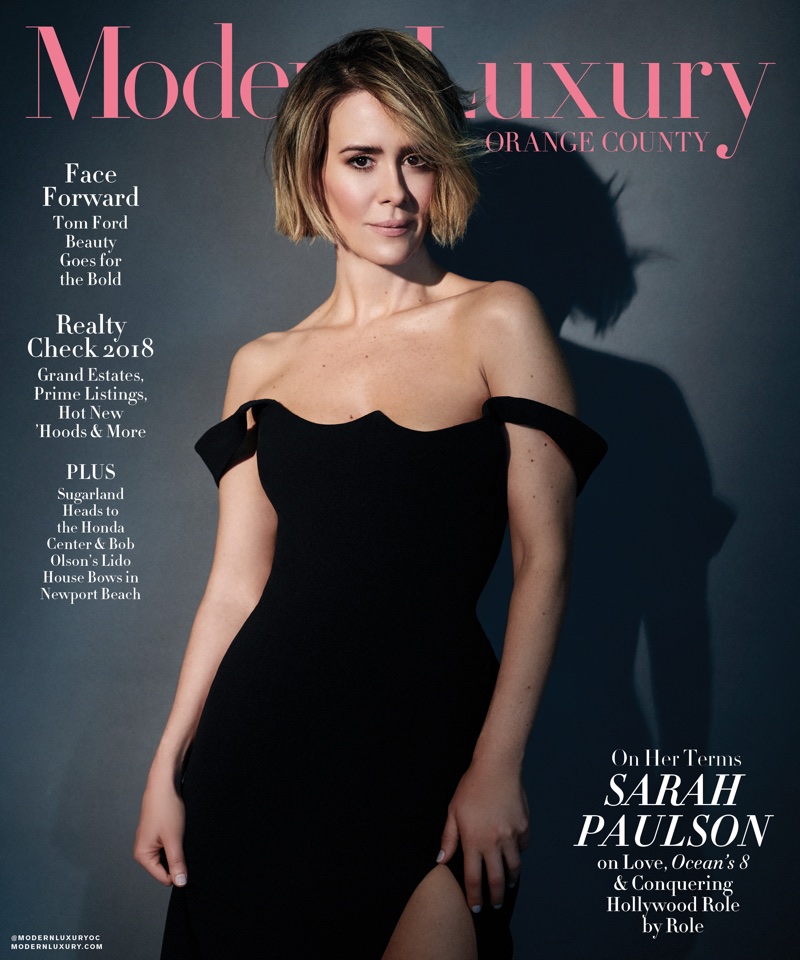 Sarah Paulson on Modern Luxury Orange County June 2018 Cover
SARAH PAULSON ON GETTING OLDER IN HOLLYWOOD
In her interview, Sarah talks about getting older while acting.
If being older means all the roles I'm getting to play now because of all the ups and downs and hills and valleys proceeding it, I say bring it on. You have no idea what your life will look like and where you'll be. And that's just what makes life so sweet. You cross your fingers, take a deep breath and jump. And that's really all you can do."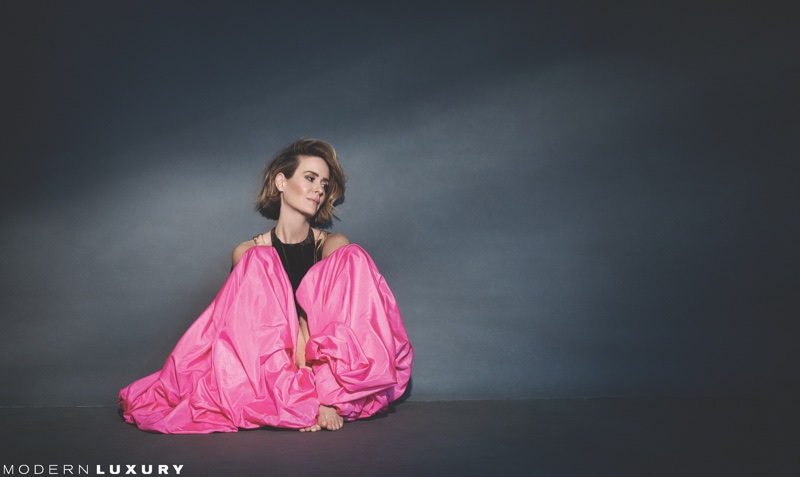 Actress Sarah Paulson wears pink gown from Valentino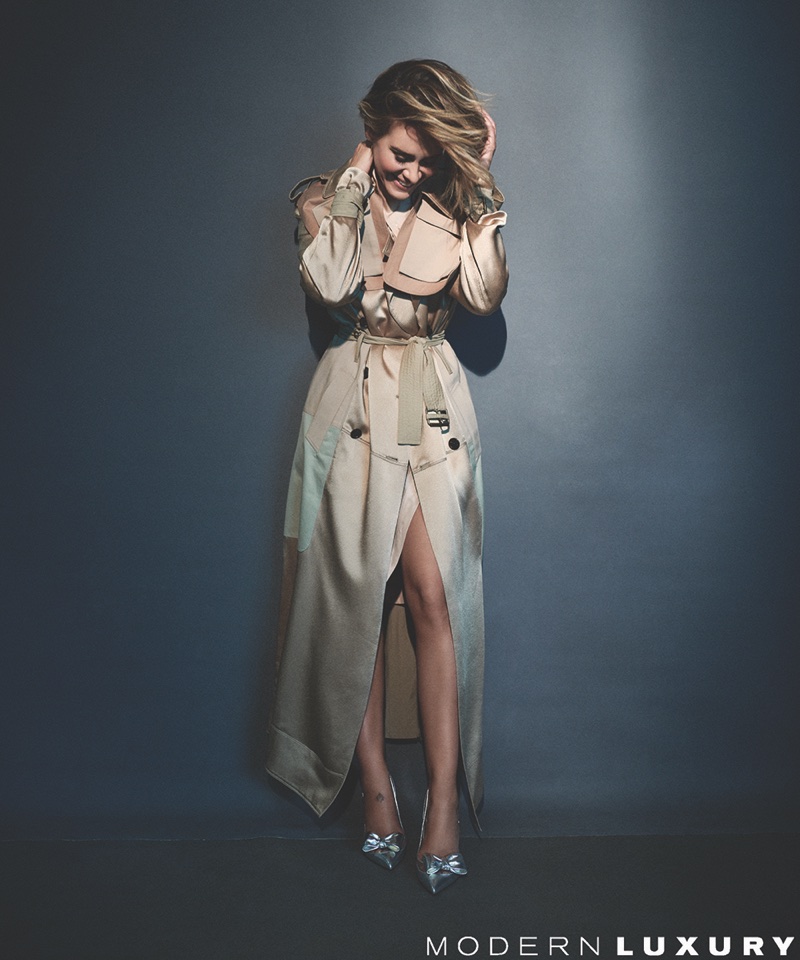 Sarah Paulson poses in Valentino trench coat, silk dress and silver pumps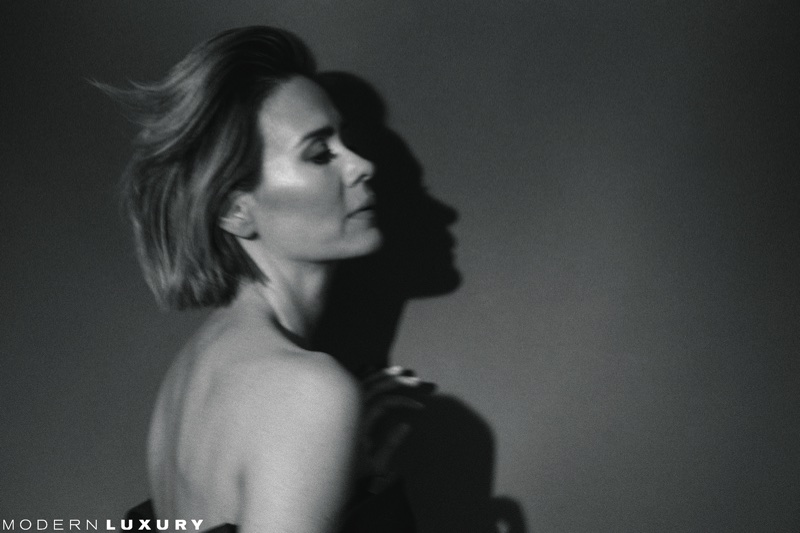 Photographed in black and white, Sarah Paulson wears Versace gown
Categories

New Posts

Hot Posts

Tags